Valerie Levine was recommended for an interview with MOM.CEO by Olga Balakleets who described her as a dynamic world traveller with visionary business leadership skills.
We had the pleasure to meet in the center of Kyiv, Ukraine on a sunny day where it became quickly evident that the reputation matched the person very well. During our interview, what impressed me the most about Valerie, while being a very busy person with her multiple businesses, never once looked at her phone and gave us her full attention. That is something rare in today's digitally connected world and says a lot about the type of person she is in business as well as being a mother.
MOM.CEO: What do you believe is the secret to raising good kids while successfully growing and leading a company? Is that even possible?
Valerie Levine: I don't really think there is a secret and I believe children are always a priority. I try my best to never miss key moments and events in their lives. I always try to keep a balance between my career/business and my children's interests. However, I noticed a pattern: the more successful a loving mother is, the more of a role model she is for her children, especially when they start their own professional careers. By using parents' experiences, children will have more chances to find themselves in their chosen field without repeating the mistakes we made given that there is harmony and trust in the relationship with their children.
MOM.CEO: How do/did you handle patience and attention at home when you have serious stress at work?
Valerie Levine: As my children are adults now and I look back to the past, it was not easy without the help of relatives and close ones as without them I couldn't have kept a balance between my dream career and loving my children. It's also important to mention another aspect that even the toughest and critical moments I believed that my children, once grown, will understand and be grateful for my efforts especially when it's their turn to pave the road to their own success. As once said by a great pedagogue K.D. Ushinskiy;
"If you succeed in your career and put in your whole soul, then happiness will find you itself."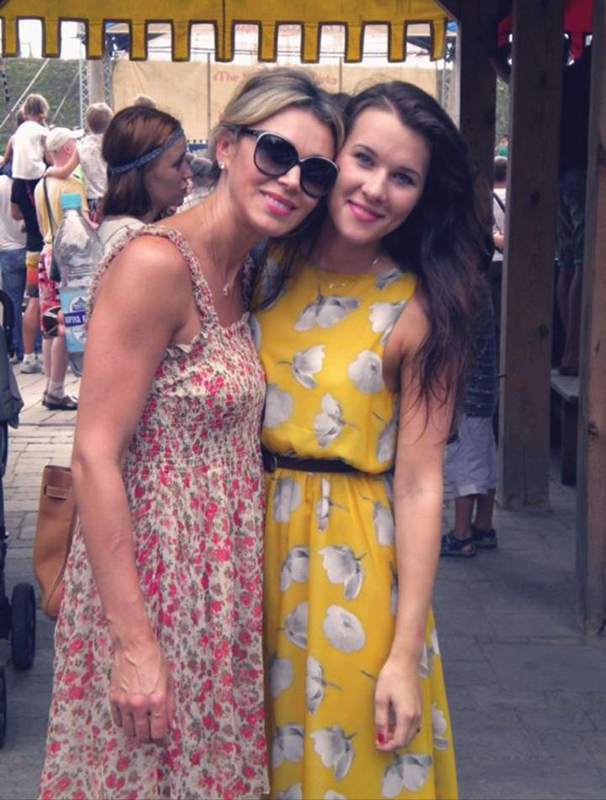 Valerie and her daughter Anna
MOM.CEO: Are you capable of separating work life and home life with kids, and if yes, what/was is your secret?
Valerie Levine: First of all, it's no secret. You have to try to separate everyday life, work, and family without destroying warm family relationships with harsh business world problems. Of course, this is not always possible. However, it's not a problem anymore as they are grown up and they are always ready to be by my side when I need their help, and I am ready to put aside my work if they need a mother's love, advice, and support. Apart from this, we try to spend the holidays together whenever it is possible so the memories of these times spent together will help to bring us closer together when we are in different countries and continents.
MOM.CEO: What top lessons did your parents (mother/father) or a mentor give you that you feel are still relevant in today's digitally connected world?
Valerie Levine:
1) My grandmother told me to never regret what you do and always try to aim for better.
2) Never burn bridges as you may have to return and need to walk over them again.
3) Whatever you do in life, you have to be satisfied with the process and enjoy it first before you analyze the financial side of it.
MOM.CEO: Do you feel that COVID-19 is pushing back women's advancements at work since many of them are now expected to work from home and take care of their kids at the same time with very little outside help or understanding?
Valerie Levine: I cannot relate as my children are already grown up. However, when I think about it I think it would be appropriate to use a saying from the philosopher Vladimir Solovyov. He wrote about his father, the head of Moscow University:
'My father never took part in my upbringing, he worked behind the closed doors in his cabinet and during the night all I could see was a strip of light beneath his door. This strip of light represents how much my father played a role in my nurture.'
This quote illustrates the position in the family of the male CEO as well as the female CEO. However, compared to men, for women CEOs, it is very important to not forget her feminine role in the family such as the keeper of home warmth and comfort. Nowadays, household issues are often easily resolvable, but still, I think that it is more challenging for women CEOs compared to men CEOs.
MOM.CEO: Do you believe it's smart for a parent to invest financially in their kid's start-up? If no, how do you believe is the best way to support their entrepreneurial ambitions/projects?
Valerie Levine: I believe if you have the opportunity to invest financially in your child's start-up, then you should do so. From my experience, I did invest in my daughter's start-up and this gave her a chance to learn priorities in a business such as financial responsibility, hard work, organization, etc. But, you have to be ready to lose this money from the beginning; as it's giving the child a chance to learn how a business operates. However, the first business may not be successful, but the lessons from it will last a lifetime!
MOM.CEO (follow up): Did you teach or coach your kids in the art of business from an early age in order to better prepare them for business life?
Valerie Levine: It was not exactly teaching them the art of business; however, starting from the early age of 3 it was more about opening doors and opportunities for them in the wider world of art, music, traveling which then makes them more educated and prepares them better for life's opportunities and challenges.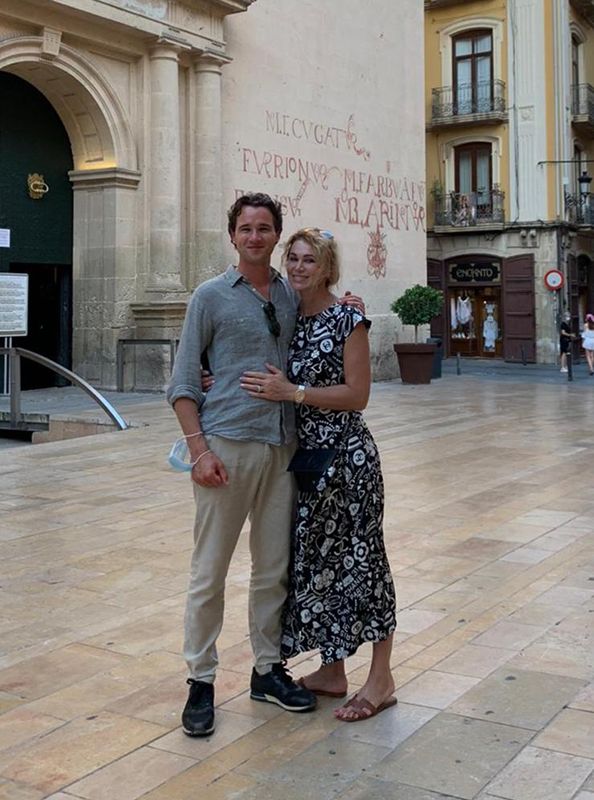 Valerie Levine with her son Alex.
MOM.CEO: What would be your tips for being a successful MOM.CEO?
Valerie Levine: I would not say that I have many tips to give, but one very important one that I would like to mention is that a business has the ability to captivate you and take up all of your time. Therefore, you have to be able to have the discipline to stop on time and switch your focus to your family and leisure in order to preserve not only your physical wellbeing but also your spiritual health.
MOM.CEO: The word NO is a powerful word in business, but how does its meaning work in your home or is it the opposite with YES?
Valerie Levine: The word NO is as equally as powerful as the word YES. Each word can be used as necessary and its meaning is dependent on the circumstance. When it comes to restrictions, I have a strong belief which formed a long time ago when my children were very small; if you are using the word NO or Not Allowed you have to explain why and you must offer alternatives. By saying No and giving an alternative, you are in some way saying YES. You can apply this to business as well, as adults are just grown-up children.
RELATED ARTICLE
[post_0]
MOM.CEO: You have lived in several countries while running your businesses. Which country or city was/is your favourite and why and how do you feel it impacted your children's growth while living there?
Valerie Levine: I have experience of living in different countries such as England, Ukraine, United Arab Emirates (Dubai), etc., but my children grew up and settled down in the United Kingdom through education and building a career. My favourite city now would be Rome and Italy overall as I don't live in London anymore. It is full of art, music, and many different things that impact human beings.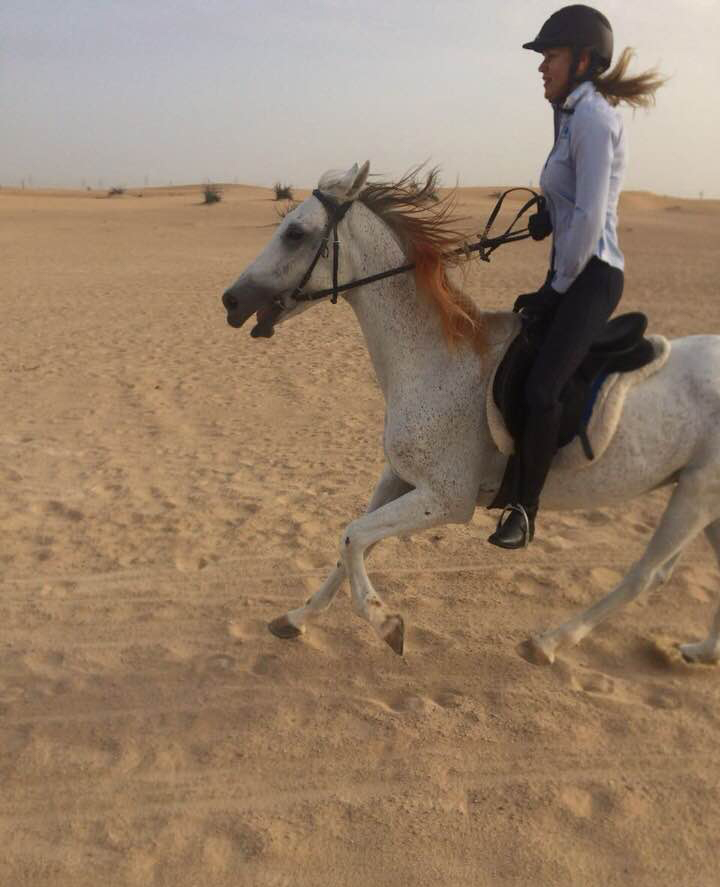 Horse riding in the desert near Dubai
MOM.CEO: How do you want to look back and be remembered as a MOM and a CEO?
Valerie Levine: I would love to be remembered as someone who never regrets what they do, a loving mother, and a successful CEO.
MOM.CEO: Any regrets on raising your kids while building your businesses that you wish you could have changed now looking back on it?
Valerie Levine: As you move forward, never regret what you have done or what you have lost or missed as any problems, troubles, or even catastrophes can be useful if you can take a lesson out of it. The only thing you cannot get back is time, therefore you have to value and appreciate it. The only thing I would change if I could is that I would have spent more time with my children when they were younger.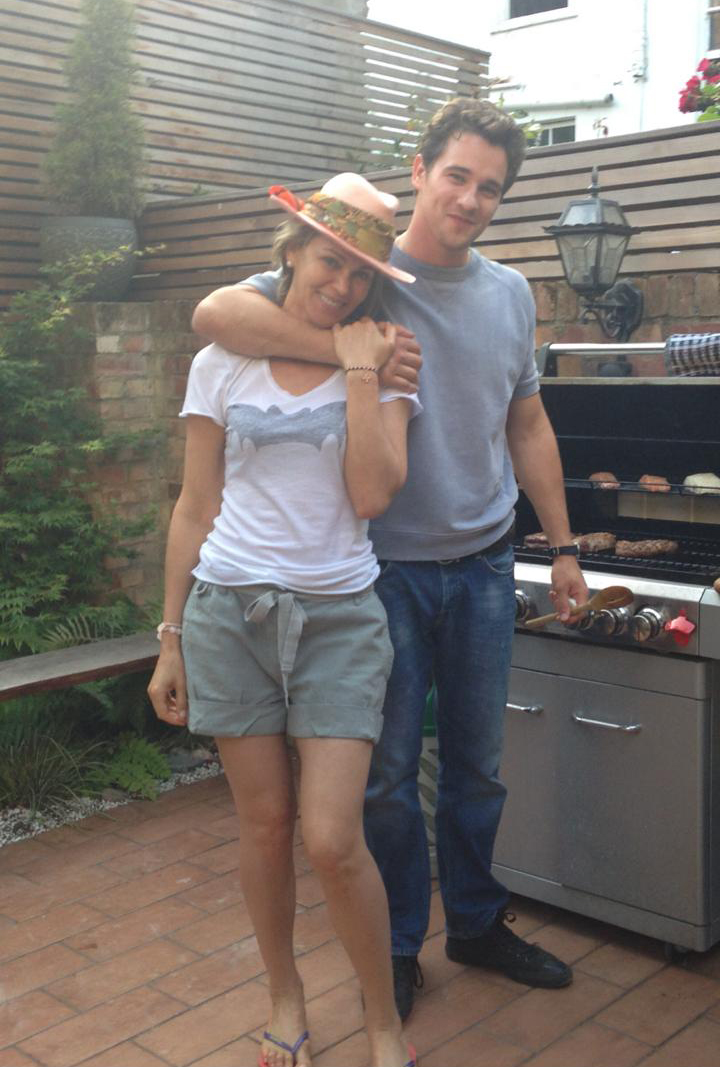 Mother and son having a simple afternoon cooking on the grill
On the other hand, due to my extraordinary business, my son grew up to be very responsible, independent, and more mature for his age. He chose jurisprudence and law as his career and successfully worked in large law companies. As a result of his education and all motivation he received from the family, he founded his own English law firm called ROOTS LAW www.roots.law. Alex specializes in commercial dispute resolution; working on a range of complex cross-border cases for international clients, both companies and high-net-worth individuals.
As he was born in Ukraine, he could understand the mentality of immigrants from the post-USSR era, and as a person who grew up in British society, he also gained a high level of social, academic, and cultural education in British. In his young years if he hadn't witnessed my positives and negatives which I faced in business, who knows where he would be now.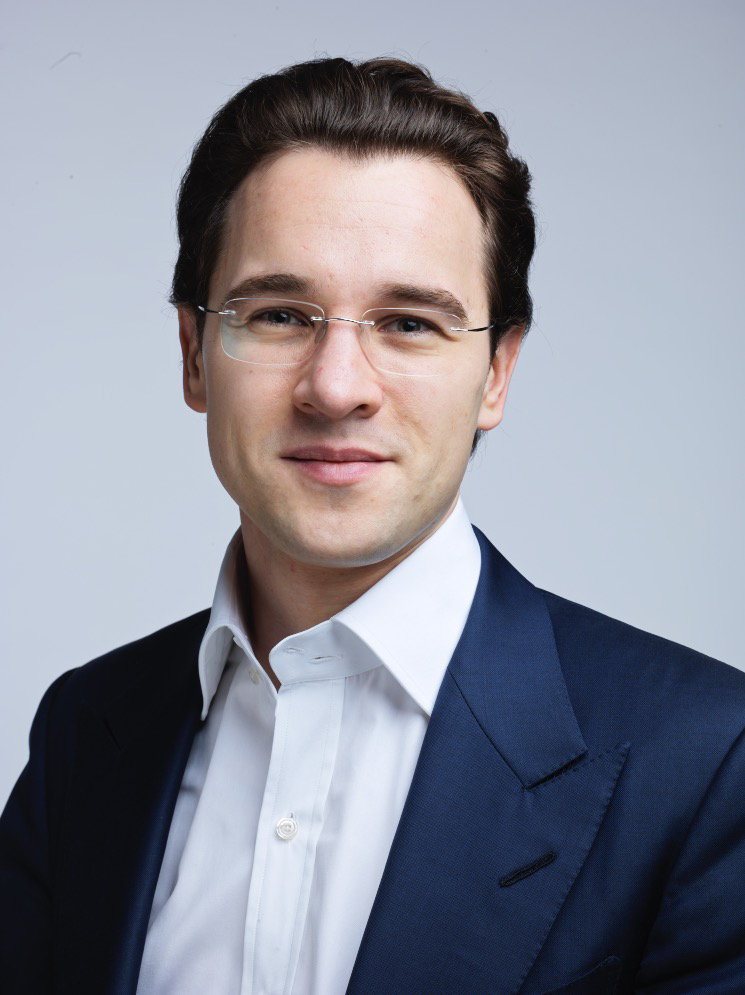 Valerie's son Alex is a highly respected and accomplished lawyer
MOM.CEO: Any last words of wisdom?
Valerie Levine: It would be naïve to think that the modern world is nothing like the world in the past. Philosophic knowledge and quotes from the past have taught me more about today's social problems than what we hear on the news today and articles written by coevals.
In conclusion, I would like to advise MOM.CEOs to never stop educating and growing in various aspects. This will help you to grow and gain respect in your colleagues' eyes, your employees, children, and partner. However, when you are managing a business you always need to put the children first whatever happens in life, for many reasons, and the main one being that you will regret ever putting them second.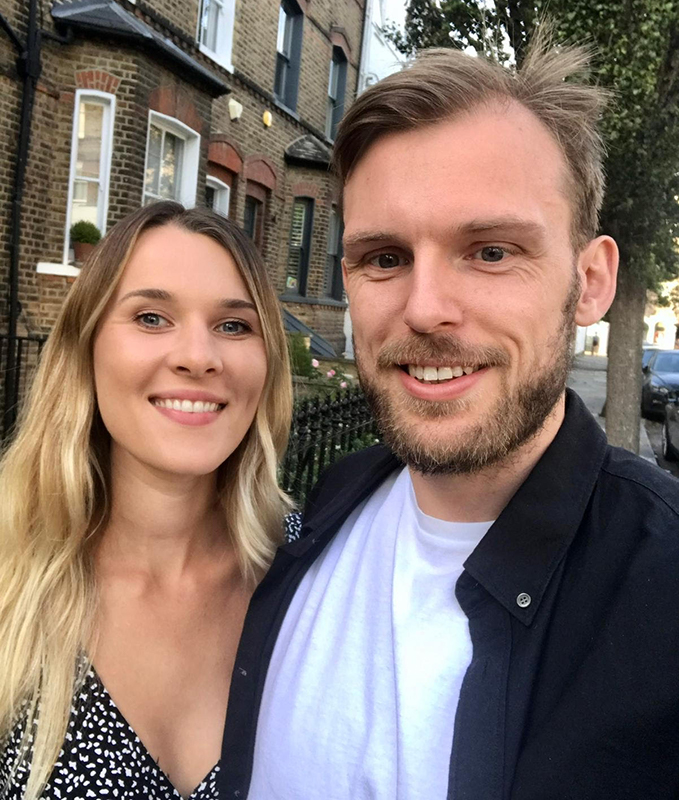 Valerie's daughter Anna with her Fiancé Matt
ABOUT VALERIE LEVINE
Valerie Levine is the CEO of Eco Green Resources Ltd. which she founded in 2014.
Valerie has devoted her life to using innovation and technology to unite scientists in bringing their ideas to the forefront of business. Under Valerie's leadership, Eco Green Resources is exploring new technologies for marine power plants, wind energy plants, water purification, innovative building materials, regenerative laser healing equipment, and cleaner soil.
Prior to founding Eco Green Resources Ltd., Valerie founded, headed, and invested in numerous law and gas related business such as:
2002: Opened and headed the Kyiv office of PLLG, a UK law firm that specializes in arbitration and dispute resolution in the oil & gas and construction sectors.
2003: Opened and managed the PLLG's office in Kyiv, Ukraine, and Almaty, Kazakhstan.
2004: Founded Oxford Group Consulting, a law firm in Kyiv specializing in legal support of international investment projects in Ukraine.
2004-2009: Began working in the oil and gas industry. Joined Board of Directors of former FTSE 250 Imperial Energy Corporation Plc. until January 2009.
2008: Co-founded and presently managing Levine Capital Management, a family investment fund, which holds stakes in a number of oil and energy groups.
Since 2010: Investor and strategic advisor in the international development of DreamHammer, a San Diego-based software company that provides advanced drone management software for military services and civilian government agencies.
2016 until now: Established and managing as the CEO of the 96V.L Consulting FZE firm, UAE.