MOM.CEO is thrilled to interview Veronika Didusenko who so many of you have heard or have been following her campaign for the Right To Be A Mother following her win at Miss Ukraine 2018, only to then be stripped of her title for being a mother.
FARZANA BADUEL: Veronika, would you be so kind to give us a recap of your journey and what led you to start the campaign Right To Be A Mother?
VERONIKA DIDUSENKO: I won the Miss Ukraine 2018 pageant, and was then disqualified because I was a single mother which according to the pageant, was against their rules. Rather than simply accept these unfair and archaic rules, I decided to stand up to Miss Ukraine and Miss World beauty pageant. From that decision, I launched my campaign Right To Be A Mother in order to bring change against these outdated rules that are based on a women's marital and maternal status.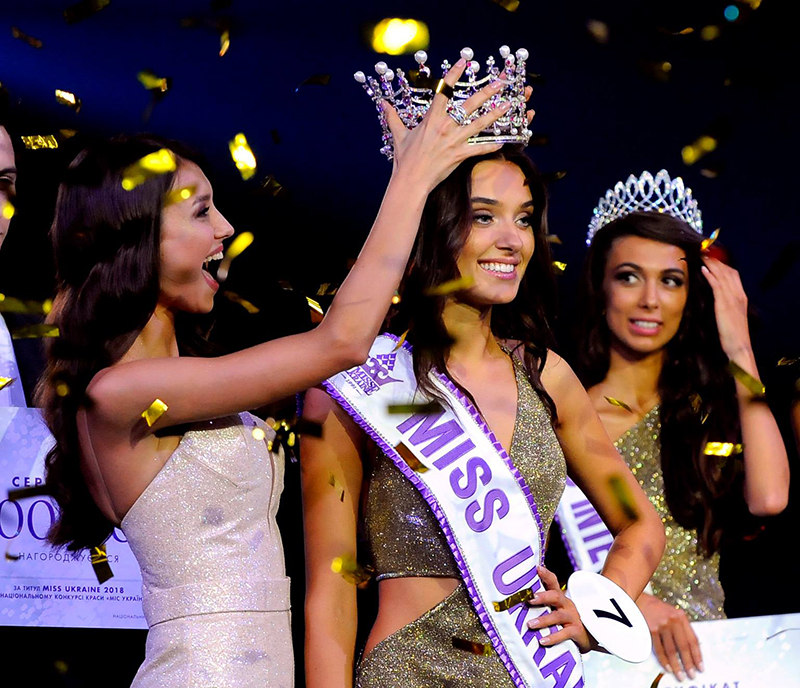 Veronika Didusenko being crowned Miss Ukraine 2018 Photo: Veronika Didusenko Instagram
FARZANA BADUEL: The Right To Be A Mother campaign aims to change these unfair rules in today's beauty pageants. Do you feel that maternity-based discrimination happens across most industries or was it something you felt needed to be addressed first with beauty pageants because of your personal experience?
VERONIKA DIDUSENKO: No. Discrimination against mothers at the work place has already been recognized by the equality and human rights commission as a major problem. This problem exists at an even higher degree for those who are in a self-employed structure which is common in modeling, acting, tv, media, etc. These categories have an increased level of sexual harassment, lack of visibility, access, and equality in non-compliance. Beauty pageants such as Miss World provide a great deal of the 'pipeline' of future talent for the TV and media industry as a whole. This is why my campaign Right To Be A Mother aims to challenge and change the status quo of accepted behavior across these industries.
FARZANA BADUEL: Miss World is a huge platform. The last I read it was watched by more than 900+ million people worldwide. Therefore, I believe you are quite accurate when you said that the campaign Right To Be A Mother is focusing on Miss World – it has a much broader appeal because women face discrimination across all industries. As you said, the pipeline of talent that is derived from Miss World go onto other sectors of the industry such as acting, modeling, and so on.
"Do you feel that apart from the maternity-based discrimination, body diversity in beauty pageants also seems to be missing?"
Most of the women in pageants all seem to be of the same body shape which seems to be lacking not just in pageants, but in the modeling industry and other sectors as well?
VERONIKA DIDUSENKO: I absolutely agree with you. Beauty pageants should be celebrating all women regardless of size, or marital, and maternal status. But, overall, pageants are slowly becoming more progressive. It's no longer solely about girls in swimsuits as was the old norm. For example, Miss England has a 'no makeup' round to celebrate natural beauty. For Miss Ukraine, we didn't have a swimsuit round. So things are progressing, but at a very slow rate.
My own motivation for entering Miss Ukraine in 2018 was for the opportunity to seek financial support for my own charity project Young Einsteins which aims to support disadvantaged children who have a natural aptitude for mathematics.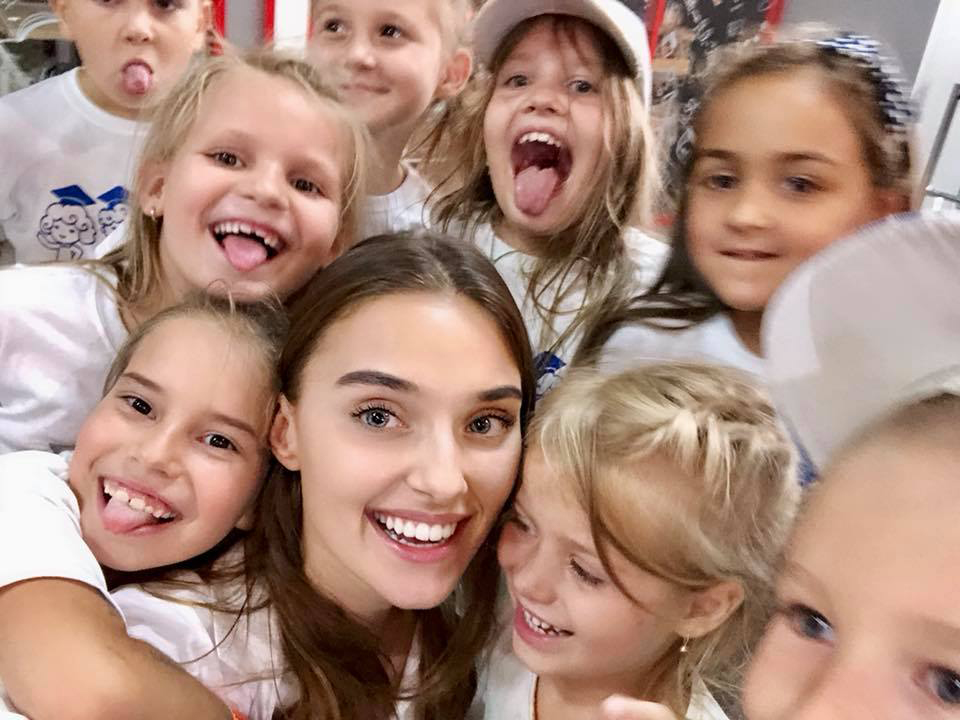 Veronika Didusenko and her pupils at the Young Einsteins foundation
FARZANA BADUEL: I was recently reading in the news that the beauty pageant Miss Sri Lanka requires that contestants are required to be married and not divorced. Have you been following this story and what are your thoughts on the matter?
VERONIKA DIDUSENKO: Yes, I have been following it and it's definitely a huge shame that the recent media coverage on Miss Sri Lanka was solely focused on the infighting between two contestants as opposed to focusing on the real issue of outdated rules which continue to define women in terms to their relations to men. I respect that many people believe that beauty pageants have no place in today's modern society, but I firmly believe that inclusive competitions can become incredibly empowering for women, especially for those who come from under-represented backgrounds.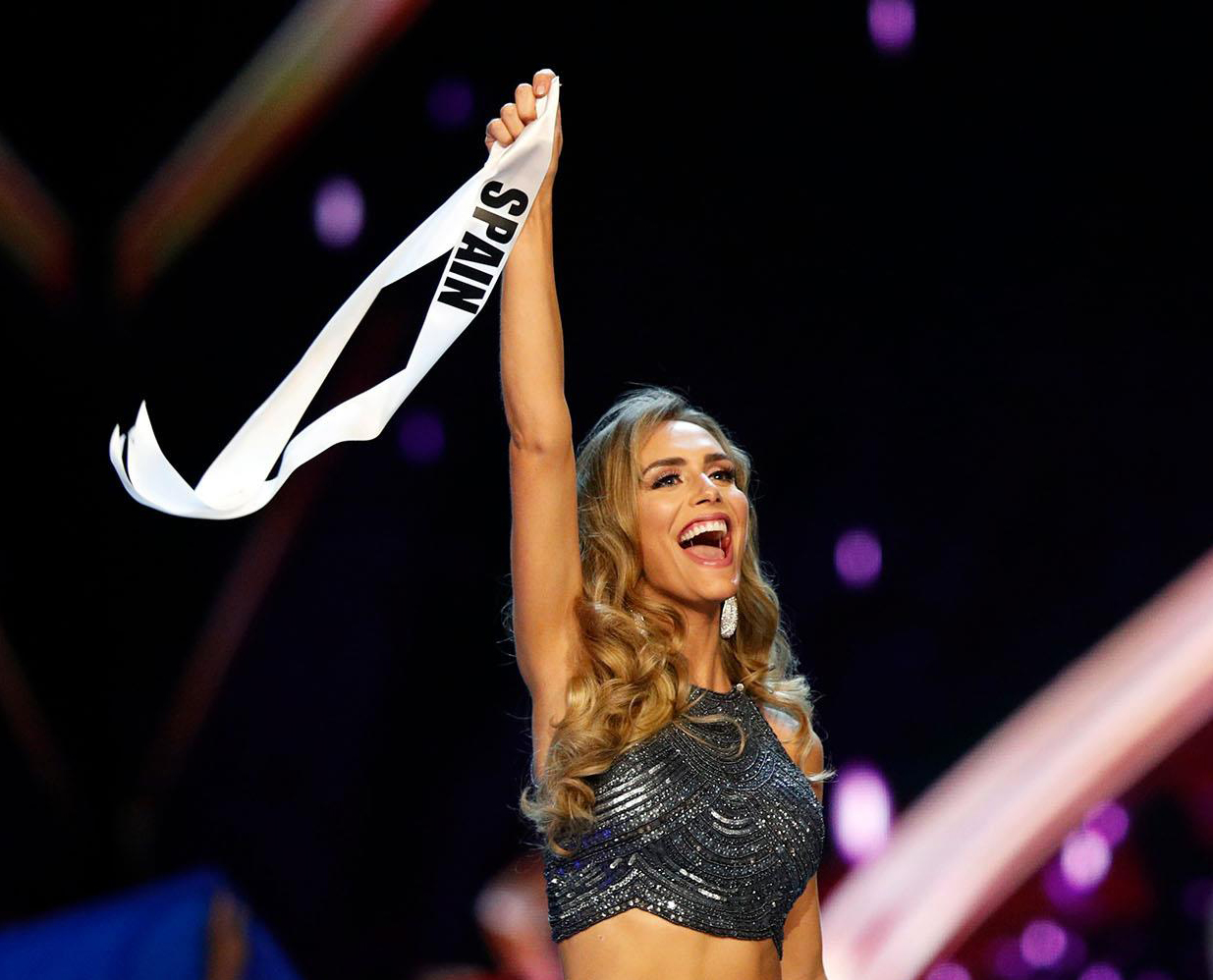 Angela Ponce was the first trans-gender to win Miss Universe Spain
A good example of that would be Angela Ponce who won Miss Universe Spain. She spoke about this as a victory against transphobia. When Dee-Ann Kentish-Rogers won Miss Universe Great Britain, it was recognized as a celebration of black beauty. So beauty pageants which have launched the careers of many contestants can also be a truly powerful platform for advancing professional and financial success as well.
FARZANA BADUEL: I have trouble understanding that if this is a 'beauty pageant', then what does motherhood and marital status have to do with it?
VERONIKA DIDUSENKO: It's clear that beauty pageants should change and I believe it's possible if we take a collaborative approach from pageant franchises, sponsors, and contestants. But most importantly from the public who watch the contest each year.
My campaign has already received 25,000+ signatures to demand change. It's not a matter of IF, but a matter of WHEN.
FARZANA BADUEL: Who are the powerbrokers behind the scenes? Who are making these decisions and setting the rules?
VERONIKA DIDUSENKO: The Director of Miss World is Julia Morley who has been one of the founders since the very beginning in 1951. She with her late husband Eric Morley created the rules. But with time, some rules have evolved such as allowing black contestants to take part and in 2015, transgender women were allowed to compete in Miss Universe. There is some progress happening, but we are still lagging way behind the times. Our aim for Right To Be A Mother is to inform people that this is still a problem, and to hopefully influence Miss World and Julia Morley to take the proper steps forward to make the necessary changes that will reflect modern women in today's society.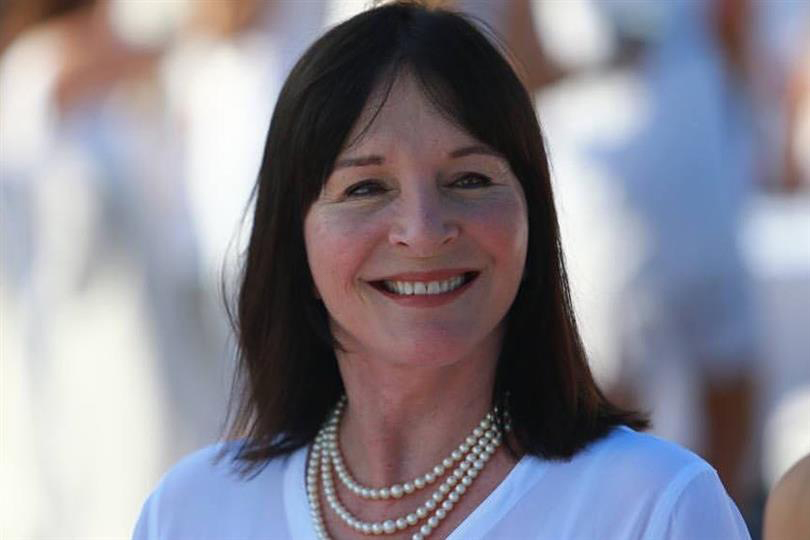 Julia Morley, Director of Miss World
FARZANA BADUEL: Having won Miss Ukraine in 2018, what was your personal experience of the whole process?
VERONIKA DIDUSENKO: Overall, the whole process was a very good experience for myself and for many of the other girls as well who received the chance to launch their career paths in television and many other medias.
"The only downside of Miss Ukraine, was the rule that I was not allowed to be a mother which overshadowed the entire experience."
FARZANA BADUEL: Rather than staying silent, you decided to speak up and create your campaign Right To Be A Mother. Can you tell us about your experience when you moved from contestant to the activist side? Was there resistance or online abuse? What was the response from the global media?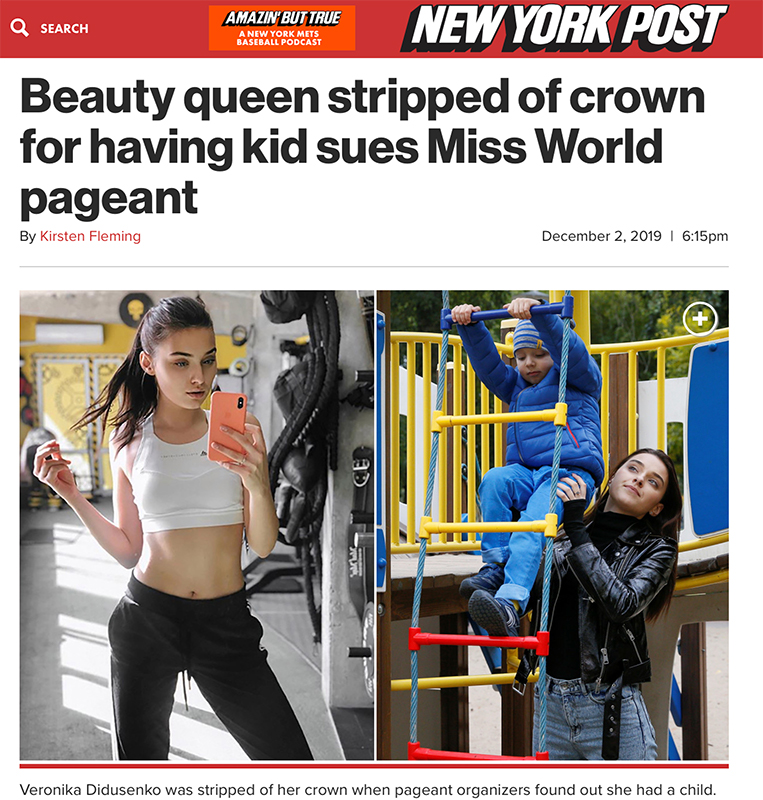 VERONIKA DIDUSENKO: I am proud to say that my campaign Right To Be A Mother has been supported very positively by the global media! I have received countless messages of supports from women and men as well around the world who all believe that beauty pageants need to evolve with modern society.
FARZANA BADUEL: Miss World will soon be celebrating their 70th anniversary. Are you hopeful that based on your campaign and what the public has been saying that Miss World will take this opportunity to evolve their rules in time for this anniversary?
VERONIKA DIDUSENKO: I believe that the 70th anniversary of the Miss World pageant is a key moment and a great opportunity for the organizers to re-position themselves as true representatives of today's modern women. Otherwise, it would be a great missed opportunity for them to connect with women and their roles in modern society.
FARZANA BADUEL: Since you started your campaign, has there been any response from the organizers?
VERONIKA DIDUSENKO: Unfortunately, they have not responded and rather have decided to take the position of silence despite the incredible media pressure with more than 300+ world-wide media outlets reporting in the topic.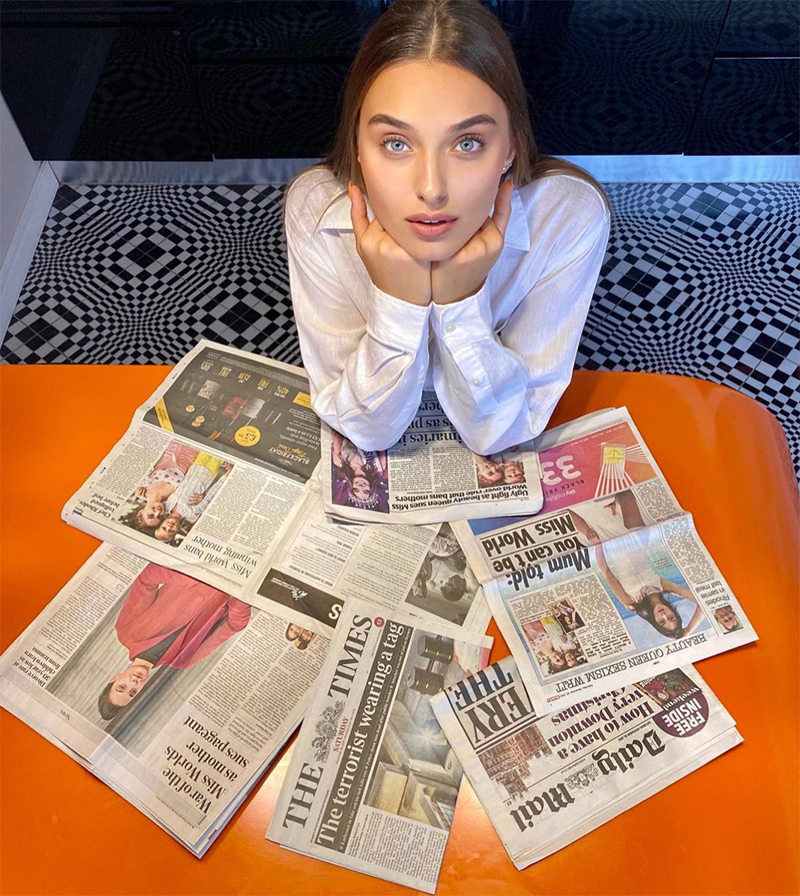 "Julia Morley and her team at Miss World have decided it's better to stay silent than to engage in constructive dialogue to advance women's rights."
FARZANA BADUEL: Do you believe that the platform of Miss World is still relevant in today's society? Do you feel that it detracts from feminism or is it a positive?
VERONIKA DIDUSENKO: Absolutely! If the rules will be changed to reflect today's modern women, then it's an amazing platform for women when it comes to launching careers. So many well-known women once took part in the Miss World or Miss Universe pageants. If pageants can be more inclusive, then it will help in celebrating all women equally. What baffles me the most, is why the resistance from the organizers to make a simple yet powerful rule change to reflect today's modern woman?
Before the scandal with the Miss Sri Lanka pageant happened, there was another incident that that took place during Miss Ireland. A finalist refused to take part in the Miss Ireland final when she discovered the rule that mothers could not compete – even though she was not a mother herself. She wrote to the pageant organizers that as a modern woman, she was appalled how they could keep such outdated rules in play. This story of course was covered by all Irish and global media wich I gave several interviews to the media in Ireland. Overwhelmingly, the Irish public were incredibly supportive, but also were very shocked that such rules still existed.
Seeing these reactions from the general public and the media, I truly believe that changes will happen sooner or later. It's not a matter of IF, but a matter of WHEN. With a global viewing audience of more than 900+ million, the potential for incredible influence is limitless.
FARZANA BADUEL: Why do you think we don't have pageants for men?
VERONIKA DIDUSENKO: There are beauty pageants for men! I have a good friend who is man which took part in one of them and I was impressed to see how popular it was.
FARZANA BADUEL: But it's not getting the 900+ million viewers like the Miss World pageant.
VERONIKA DIDUSENKO: I agree, but it's like in the modeling world, many men have incredibly successful careers and it all started with entering and winning a men's beauty pageant.
FARZANA BADUEL: As you said, it's also similar in modelling. For example, If I were to ask you to name the top women models, you would have no issues remembering who they are. But could we really say the same when it comes to male models?
We've been speaking about your campaign of Right To Be A Mother which you have had tremendous media attraction with news outlets from around the world who have not only been fascinated with you story, but more so with your resolve to stand up to the pageant.
Have you had or considered direct dialogue with companies or brands that sponsor the pageants to maybe influence change?
VERONIKA DIDUSENKO: I'm so glad you asked this question! For the Miss World 70th Anniversary, we are planning on connecting and coordinating with 70 women's organizations where we will be creating a petition on changing the rules. If we are meant with silence from the Miss World organization, then we will be forced to speak with all the sponsors of Miss World informing them on how they are supporting an event that is not in line with their customers views and needs in the 21st century.
FARZANA BADUEL: Does your son know what you are doing in regards to the campaign and the work at your charity?
VERONIKA DIDUSENKO: His name is Alex and he is 6 years old. I believe he is very proud of his mother. Since a very young age, Alex has been travelling the world with me whether it be on my modeling assignments or for other work assignments. This has provided him with a very unique and rich life & cultural experiences beyond the traditional classroom. My hope and wish is that he will grow up understanding and respecting feminism and gender equality as way of life.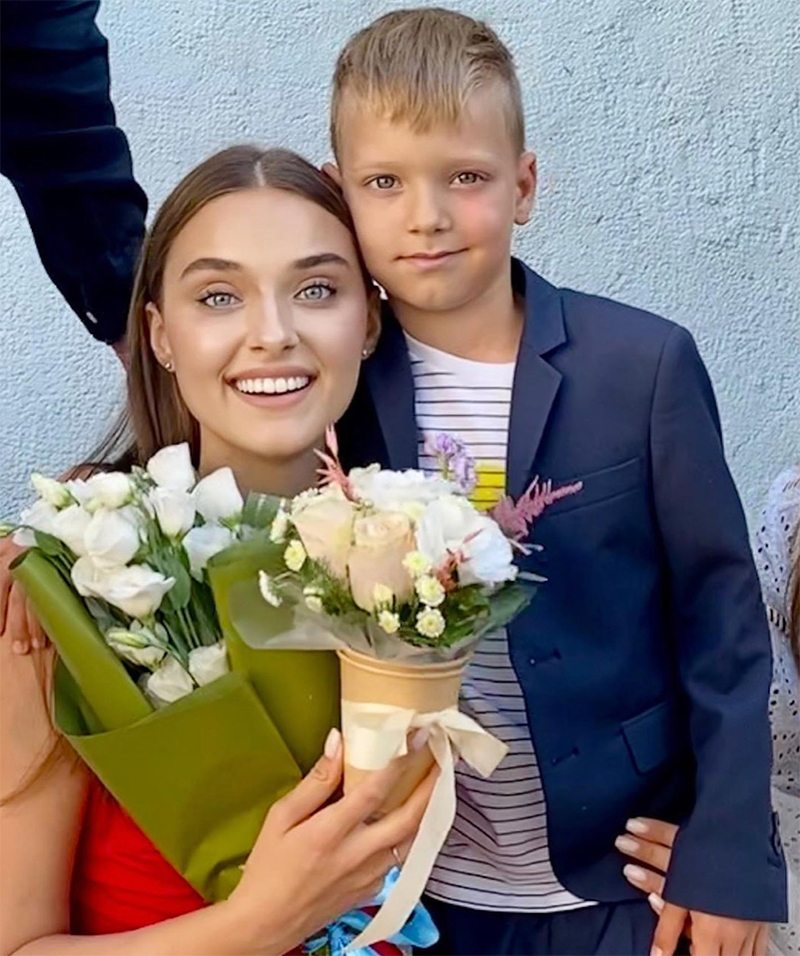 Veronika Didusenko with her son Alex
FARZANA BADUEL: If I recall correctly, the beauty pageants position on justifying barring mothers from competing, was because they felt they that mothers couldn't possibly handle the elevated responsibilities of being Miss World in terms of travel if they have children?
VERONIKA DIDUSENKO: My first response to this statement was:
"Are you serious?!"
How are my professional and career opportunities related to my responsibilities of being a mother?!
Firstly, parenthood is not only the responsibility of a woman. Secondly, there are so many women around the globe who balance their careers and motherhood at such a high-level. Great examples of such people like Jacinda Ardern, Prime Minister of New Zealand, and Serena Williams the legendary tennis champion, and so many more. Therefore, it's up to me to make the decision on how to balance my career while being a mother.
FARZANA BADUEL: I agree. I was quite shocked when I heard this. I travel quite a bit for work and having a young child, I often bring her with me. This thought of the world being binary that you either don't have children and therefore the world of work opens up to you or you have children and anything that involves travel is automatically closed to you. It's such a ludicrous position to have because women all over the world, be it they are in the financial, modeling, or communications sector as I am in, you need to travel and it's not an issue. So, to hear this position from the Miss World pageant is quite a lame excuse, and I surprised they have not been ridiculed and called out for this as much as I was expecting they would have been.
VERONIKA DIDUSENKO: Why are we not asking the same conditions for men who are CEOs or actors when they are in line for a demanding position?
"Why are they not questioning men if they can handle a high profile job if they have 3 children?"
FARZANA BADUEL: Here in the UK, we had the incredible late Prime Minister, Margaret Thatcher who had twins, a boy and a girl and managed it throughout her political career. If someone like her can run a country and have young children, then I'm sure that a woman can also have children and successfully fulfill her duties as Miss World.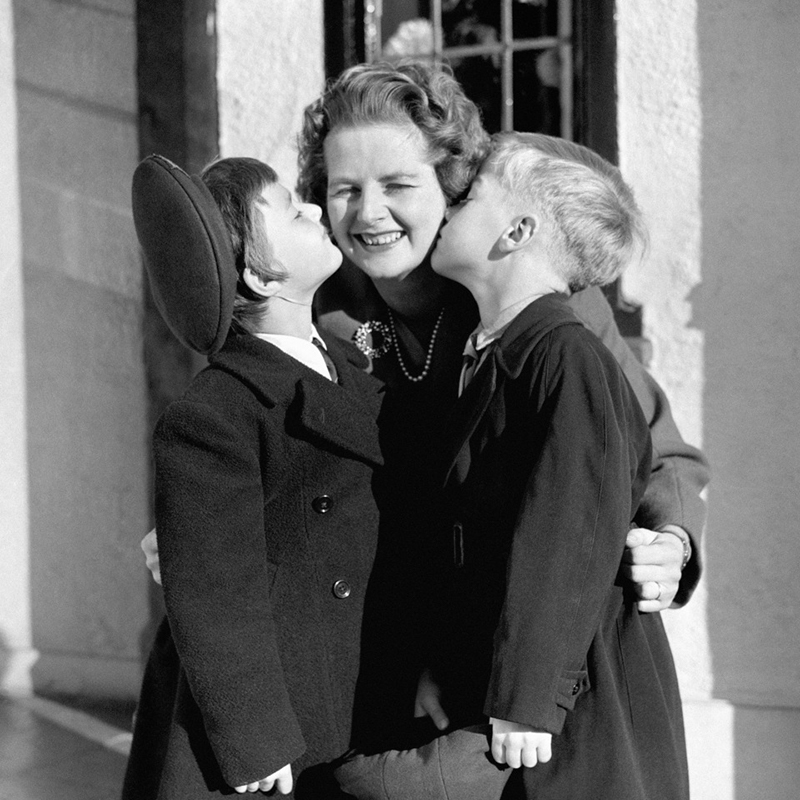 Former Prime Minister of England, Margaret Thatcher with her children
You are a mother, an activist, and a CEO who travels a lot. What's the reality like of balancing all that you do while being an engaged mother?
VERONIKA DIDUSENKO: I see no difference whether you are man or women. You are juggling your career and parenting. You should do your work at the highest level no matter which sphere of work you are in while balancing your responsibilities to your children. Of course, like every parent, we sometimes fail, we learn, and we try not to repeat it while trying to be the best version of who we are. As women, we are masters at balancing multiple challenges at the same time!
FARZANA BADUEL: I think you are incredibly brave Veronika because most people would been intimidated to stand up to such a powerful organization and most would have simply given up and walked away.
What gave you the inner strength to move forward and where you scared or were you just angry?
VERONIKA DIDUSENKO: When Miss Ukraine disqualified me, of course I was very upset. During this time, I had my modeling career and was living in London. I had decided that I wanted to return to London and put the whole experience behind me. But something incredible happened. I began to receive hundreds of messages from women each day from around the world. Their messages would say things like I was a role model for them. I was a bit surprised at first as I did not clearly understand why, but the more I read the letters, the more it became clear that they saw me as a person who could work and be a mother. This was something they could not do. They would be forced to stay home and be mothers while not being allowed to have a career due to cultural reasons or job discrimination, etc.
Many of these letters brought me to tears and made me realize that I could not be silent. I had to raise the issue to help them believe that they too could be successful in their careers and have a right to being mothers.
This was the moment I decided I would stand up against this injustice and would not let it stand. I was very blessed that I had strong people around me who believed in me and was ready to help in this cause.
This led us to register and make Right To Be A Mother an official NGO.
FARZANA BADUEL: I'm truly excited and I know everyone out there is as well to watch what will happen next. We know that you are a woman who does not give up and are fighting for the Right To Be A Mother for mothers who do not have to apologize for being a mothers, for giving life to humanity, but rather should be respected for making choices whether they choose to be a mother or not and it should not have an impact on their careers.
Any last words of wisdom? As I am sure there are many out there who are obviously going to be inspired with what you've done, your strength, your activism, etc.
VERONIKA DIDUSENKO: I have 5 tips that may help in helping other push forward, you need to be:
1. Be outspoken and never be ashamed of it
2. Be open minded to new possibilities
3. Always deliver an outstanding job
4. Be outgoing and don't be afraid to put yourself out there - no matter how scary it might seem
5. Always stay optimistic!
I always carry the great words of the genius Ruth Baeder Ginsburg:
"Fight for the things you care about, but do it in a way that others will join you."
This is the same spirit that I want to embody in my campaign Right To Be A Mother.
FARZANA BADUEL: For people who want to know more about what you are doing, who want to reach out, to help and support. How would you advise them contact you?
VERONIKA DIDUSENKO: You can find me on my Instagram page at:
www.instagram.com/veronika_didusenko
As well, you can simply Google my name and you should be able to find my other social media links
To sign the petition and become a part of Right To Be A Mother
www.Change.org/RightToBeAMother
FARZANA BADUEL: Thank you Veronika for being our guest today on MOM.CEO. Most importantly, thank you for continuing to fight the injustice for women's right around the world. It's important for people to understand that there is still a long, long way to go before we get to gender equalityor anything that remotely resembles it.
VERONIKA DIDUSENKO: Thank you Farzana for having this interview with me and for such interesting questions!
I'm very grateful that you gave me the chance to speak on this important subject.
ABOUT OUR HOST FARZANA BADUEL - CEO, CURZON PR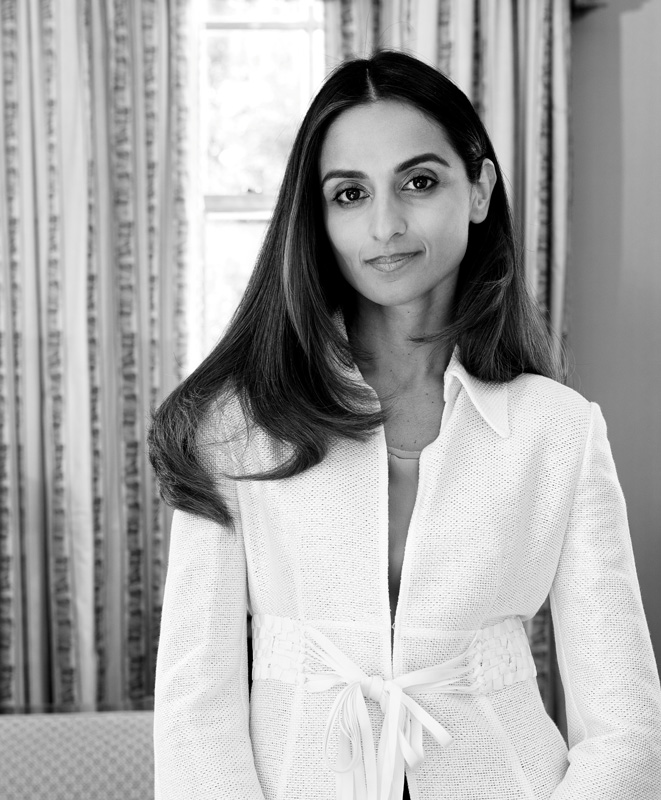 Farzana Baduel set up Curzon PR in 2009, having previously served as Vice-Chair of Business Relations for the UK Conservative Party.
Farzana has been appointed as the resident public relations expert and Ambassador for the Oxford Foundry, the University of Oxford's entrepreneurship center, where she delivers masterclasses in PR and marketing. Farzana is a Chartered PR practitioner and has a Fellowship at the Chartered Institute of Marketing.
Farzana has been a judge for the Chartered Institute of Public Relations' PR awards. She has won awards including Businesswoman of the Year at the Muslim Awards 2016, Entrepreneur of the Year at the Asian Women of Achievement Awards 2015, and the Media Professional of the Year at the Asian Media Awards 2014.
She donates her time and expertise to various organizations and audiences on a voluntary basis.