MOM.CEO is proud to interview the most important 'Travel Influencers' (Concierges) from leading 5-star hotels around the world.
DISCOVER: Fairmont Grand Del Mar, San Diego, California
ADHARA MERELES, Lead Concierge, Fairmont Grand Del Mar
Member of Les Clefs d'Or International
MOM.CEO: Why come to your city and when is the best time to come?
ADHARA MERELES: Besides being home to some of the world's most remarkable beaches and superb cultural attractions, San Diego is resiliently progressing despite the global challenges this year has brought. We have met reopening requirements set by the state and government, adopting necessary health measures to promote safety successfully.
Our city also proudly welcomes people from all walks of life, celebrating diversity and inclusion. Fortunately, the climate is pleasantly enjoyable throughout the year, yet fall is a great time to maximize coastal and inland adventures without the crowds often experienced during the summer and winter months.
MOM.CEO: How family-friendly is San Diego?
ADHARA MERELES: Working at Fairmont Grand Del Mar has encouraged me to recognize all of the various family-friendly activities San Diego is distinguished for.
Safari Park, for example, uniquely renders exciting and educational wildlife experiences. The Birch Aquarium in La Jolla is awe-inspiring when it comes to destinations, showcasing sharks, seahorses, and a tide pool overlooking the ocean!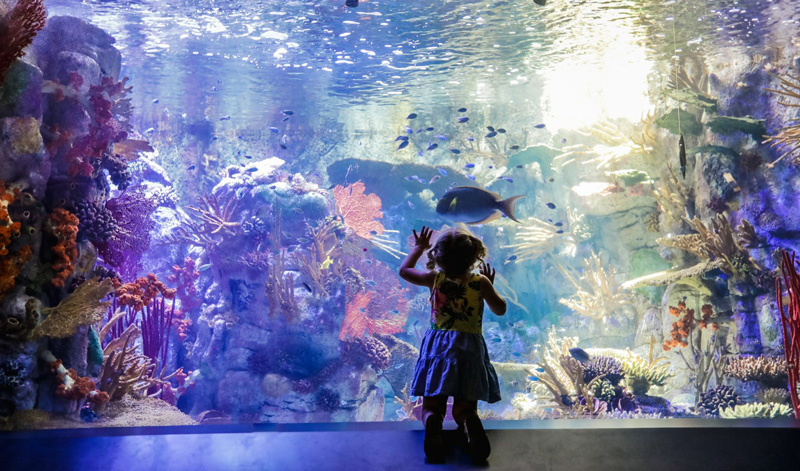 The Birch Aquarium is a magical place for children of all ages to enjoy.
Furthermore, Fairmont Grand Del Mar welcomes families to enjoy our sparkling swimming pools, cabanas, bikes, tennis courts, and restaurants. I absolutely adore witnessing the magical way in which our hotel caters to young visitors. We have excellent dining programs on the property for children where they can either eat free or at a discounted rate. More of our grand gestures include movies under the stars, roasting s'mores at fire pits, personalized cookies, and in-room stylish tent setups to boot! Childcare is also a service we can arrange should parents desire some time off.
MOM.CEO: As a top Concierge, what is your 'secret-talent'?
ADHARA MERELES: My best talent is probably a combination of positive human engagement and circumstantial adaptation.
As a child, I was always eager to connect with people. My passion for engaging with others allows me to embrace the Concierge profession wholeheartedly. I make it my mission to find a common ground with my guests or discover something I appreciate about them to include in our conversation.
I am grateful not only for the ability to empathetically build human connections but also for my capacity to adapt like a chameleon to various situations. Years of meditation have provided me the tools to remain calm in the face of adversity while my gregarious nature motivates me to have fun with my guests which is also extremely important to me.
MOM.CEO: What are the best attractions to not miss?
ADHARA MERELES: San Diego is an oasis for aquatic excursions. Sailing along the bay offers unique panoramic views of our breathtaking skyline both day and night. Our gorgeous neighbor, the pacific ocean, is the perfect setting for surfing, kayaking, swimming, dining cruises, and more!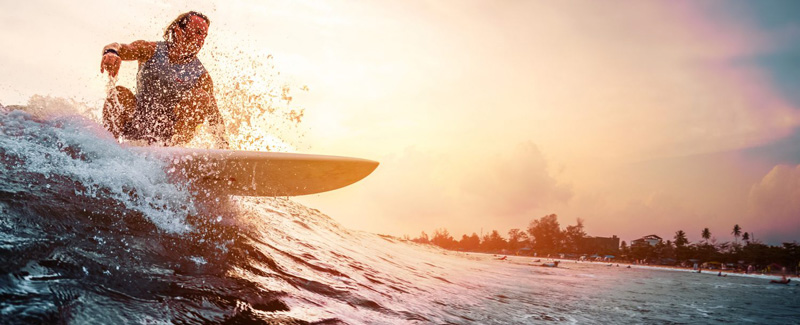 Surfing is a way of life for people in San Diego
Balboa Park is a cultural mecca rich in art, architecture, and nature, centrally located in the heart of downtown San Diego. Its historic establishments feature museums, restaurants, gardens, and even the world-famous San Diego Zoo!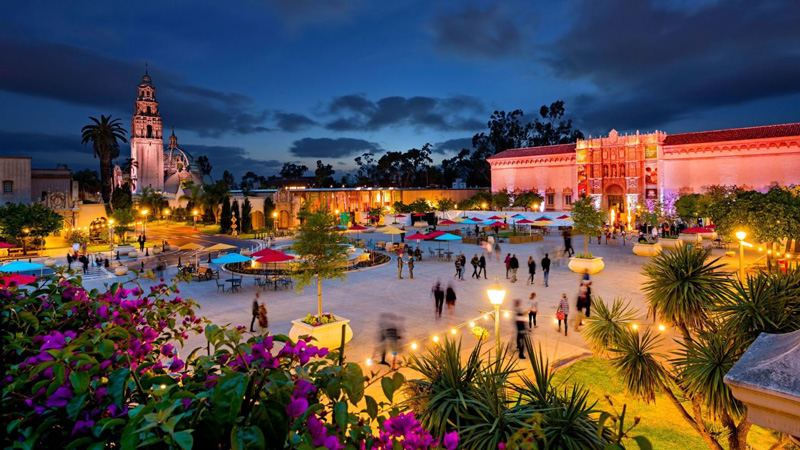 Balboa Park in all its splendor
Helicopter tours can capture a unique perspective of the attractions San Diego is best known for such as La Jolla Cove, Coronado Island, Petco Park, and SeaWorld along with picturesque glimpses of our multicultural neighborhoods!
MOM.CEO: Which restaurants would you recommend are a must to experience?
ADHARA MERELES: Seafood, farm to table concepts, and sustainability fuel San Diego's gastronomic playground. Point Loma Seafood's, for example, offers the freshest catches in town using smoking and processing recipes that have wowed palettes since the '70s.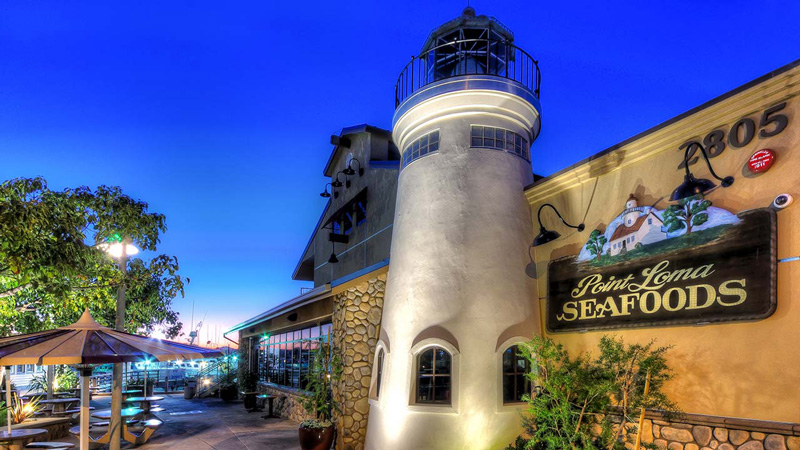 Juniper & Ivy rocked the West Coast culinary world by merging swanky digs with seasonal ingredients cultivated by local farmers, nowadays this New American restaurant provides hand sanitizer and even handy envelopes for diners to place their facial coverings in.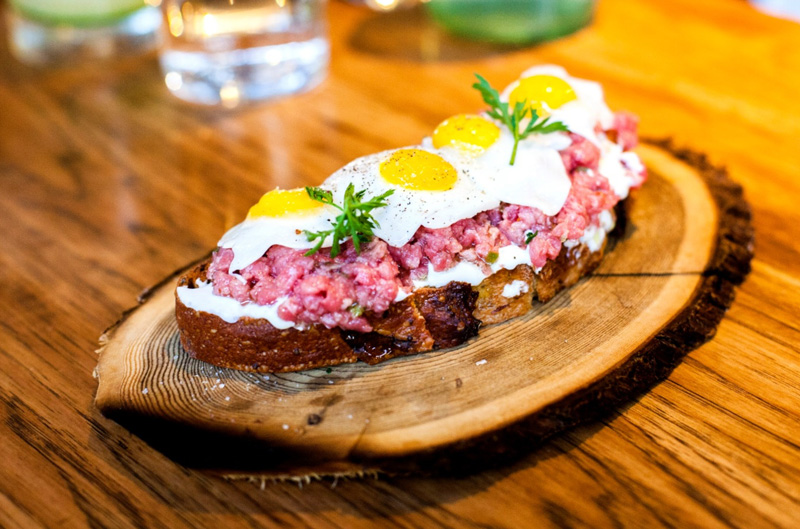 Here at Fairmont Grand Del Mar, we are also heavily focused on serving locally sourced menus and using the best of what San Diego has to offer in our restaurants. We also spend our efforts working on sustainability which can be seen through our Bee Sustainable program. We are currently home to two rescued honeybee hives and harvest the honey to be used in our cocktail and food menus as well as to create special amenities for guests.
MOM.CEO What are your recommendations in terms of luxury shopping and is there a local designer to watch out for?
ADHARA MERELES: One of the greatest San Diegan shopping establishments is Westfield UTC. This open-air contemporary shopping center boasts a vast range of clothing stores from high end to casual and noteworthy restaurants with a Covid-conscious approach. Cedros Design District is another excellent shopping destination tucked into North County's charming Solana Beach seaside neighborhood comprised of unique art galleries, specialty shops, fashion boutiques, and even a farmer's market!
One of the most experienced local designers is Amber Forge, owner of PQ Swim, a fashionable swimwear line empowering stylish women to feel chic and confident while using environmentally-friendly processes for their products.
MOM.CEO: What is the best reason for choosing your Hotel?
AM: Fairmont Grand Del Mar has partnered with top experts to implement new standards of safety and enhanced operational protocols which are among the most stringent in the hospitality industry including temperature checks, facial covering requirements, and sanitation stations prominently displayed throughout the entire property.
Our resort features Addison, San Diego's first Michelin-starred restaurant. Chef William Bradley showcases the beauty of California Gastronomy through a culinary experience inspired by seasonality and the region's diverse culinary ethos.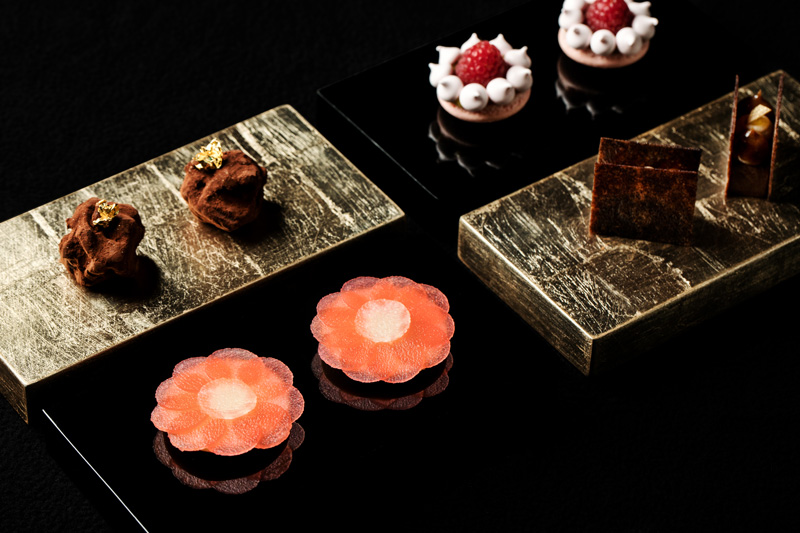 Where 'cuisine meets art' as only Chef William Bradley of Addison can create.
We are proud to feature The Center for Wellbeing which includes our Forbes Five Star Spa complete with outdoor restorative experiences, unique fitness classes, and a custom organic product line.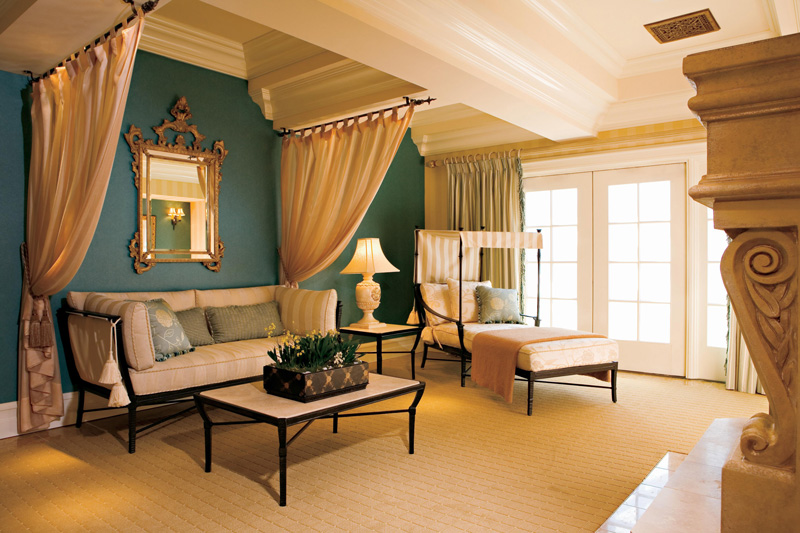 A trip to the award-winning spa is the perfect way to end the day and start the evening.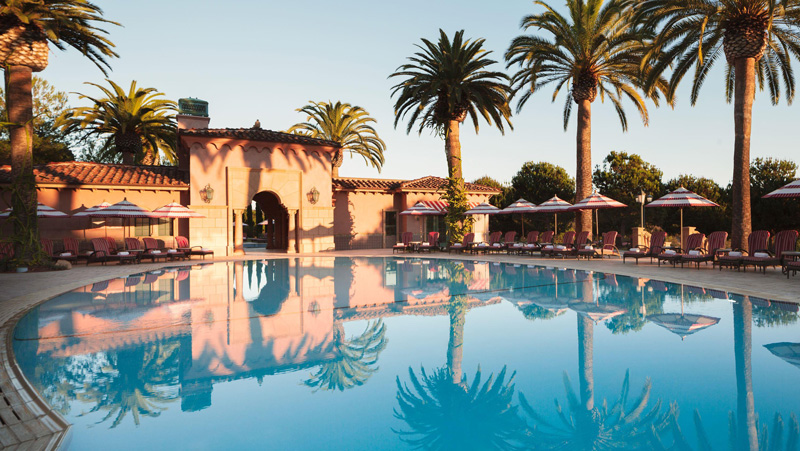 Lastly, our resort upholds a culture of 'Heartists' in each employee which by definition is a 'master of the art of hospitality who serves others from the heart, with curiosity and inventiveness'. Our grand 'Heartists' make guests feel seen, valued, safe, welcome, and at home.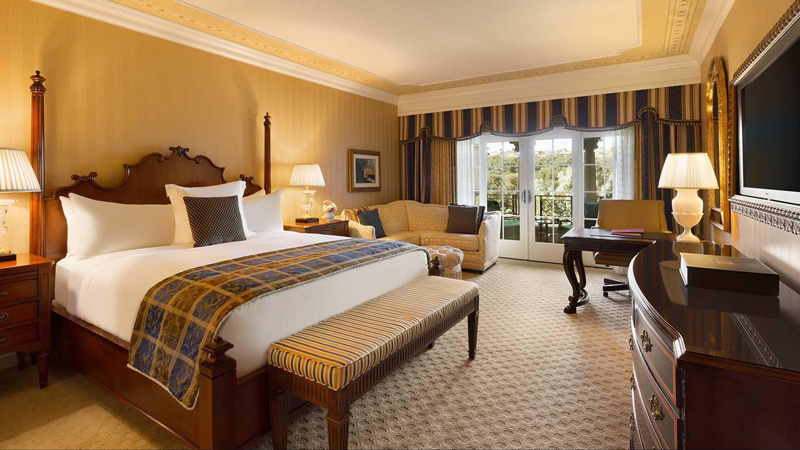 Spacious, elegant, yet cozy rooms offer a refined home-away-from-home experience for even the most discriminating travelers.
MOM.CEO: Any hidden locations that only locals know about?
ADHARA MERELES: One of San Diego's most scenic local treasures is Windansea Beach near La Jolla, where gorgeously colored turquoise waves inspire surfers to slay all day.
Another hidden gem is Chicano Park, a historic landmark located downtown in a Mexican-American neighborhood depicting a brilliant collection of outdoor murals significantly voicing the cultural heritage of a strong and vibrant community.
A proud community heritage on full creative display at Chicano Park.
MOM.CEO: Any last tips/advice you believe would be important for us to know about?
ADHARA MERELES: While we have been undoubtedly shaken by the series of recent events this year has undergone on a global scale, San Diegans continue to prosper embracing intrinsic values of wellness through fitness and a laid-back mentality. San Diego favorably serves as the perfect environment for healthy experiences, promoting a good quality of life from fitness to nutrition. Whether it's a yoga session on the beach or a paddleboarding trip along the bay, our coastal terrain and health-conscious cuisine promote an optimal lifestyle.
At Fairmont Grand Del Mar, we complement that lifestyle with kindness and respect, leaving a lasting impression on the guests we are privileged to encounter. We may not be able to control certain aspects of what's going on in the world around us but we can control how we live our lives and relate to others.
I encourage you to visit San Diego and allow us to host you at our lovely resort for an extraordinary journey you will not soon forget.
ABOUT ADHARA MERELES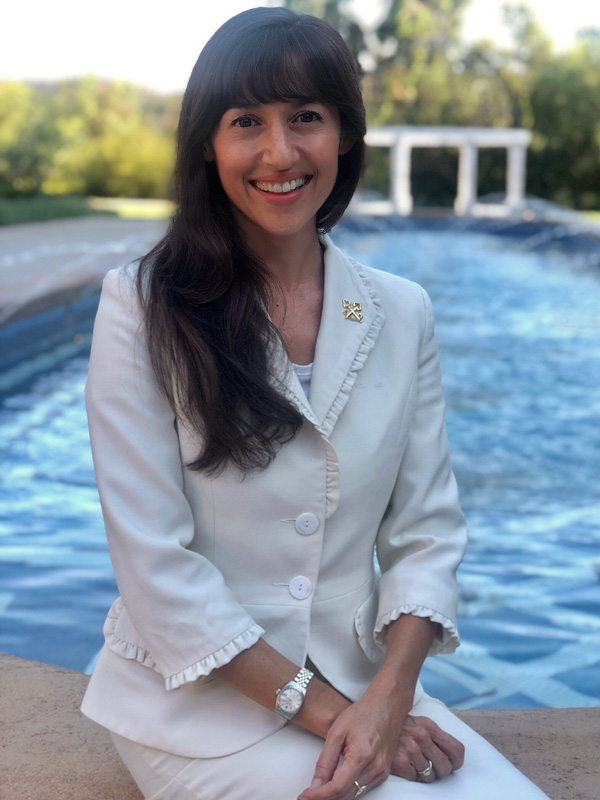 Lead Concierge, Fairmont Grand Del Mar, San Diego, California
I was born in Mexico City and raised in San Diego, where I developed a deep appreciation for the resplendent coast of California. My fondness for the arts and languages was cultivated while studying abroad throughout Europe during my collegiate education. After obtaining a master's degree from Columbia University in New York City, I decided to pursue the concierge profession.
The Big Apple has so much to offer in virtue of art, culture, dining, and attractions, it was amazing to guide visitors from around the world through its alluring metropolis. Thankfully, I was mentored by leading hotel experts including Les Clefs d'Or concierges, and have been a proud member of the international organization ever since.
Several years later I returned to San Diego to reunite with my family and discovered Fairmont Grand Del Mar, where I have remained just as passionate about my profession as the first day I kick-started my career in hospitality.
Professional Experience
Hudson New York
Lotte New York Palace
Fairmont Grand Del Mar
4 Languages Spoken: English, Spanish, Italian, French
Member of Les Clefs d'Or International since 2010