No one truly knows where the future of tourism is headed as COVID-19 has halted all travel or should we say 'non-travel'.
As it's in our human DNA to dream, explore, and discover, MOM.CEO is proud to interview the most important 'INFLUENCERS' from around the world: Leading Concierges who will help remind us why discovering new cities and countries is so important and why we must be ready to start planning to travel again very soon!
DISCOVER: Vilnius, Lithuania
CONCIERGE: Petras Staselis
MOM.CEO: Why come to your city and country? When is the best time to come and why?
Petras Staselis: Lithuania is an old country and all the Lithuanians are proud of its history. Back in the 15th century, the Lithuanian Grand Duchy was considered to be the biggest state in Europe. Nowadays you can find the signs of that history across the capital of Vilnius. Vilnius was once described by the very Vilnius-person Czeslaw Milosz as an oddity, city of blended, intersected regions, reminiscent of Trieste or Chernovtsy.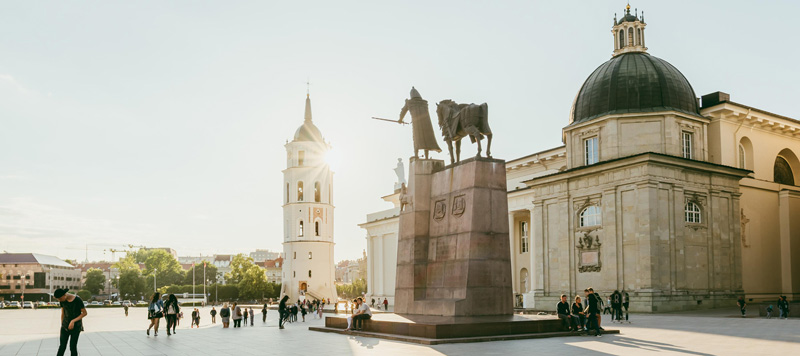 Vilnius is a harmonious mixture between Latin and Byzantine Christianity, therefore the spires of both catholic and orthodox churches dominating in the skyline of Vilnius Old town. As well, it would hard to imagine the spirit of the city without the Jewish, Ukrainian, Polish, and other national communities.
The Old Town of Vilnius is well preserved, inscribed to UNESCO heritage site that is known for its Barocco architecture. The best way to experience that part of the city is strolling down through the curved chaotic cobblestone streets which all is very compact and easily accessible on foot.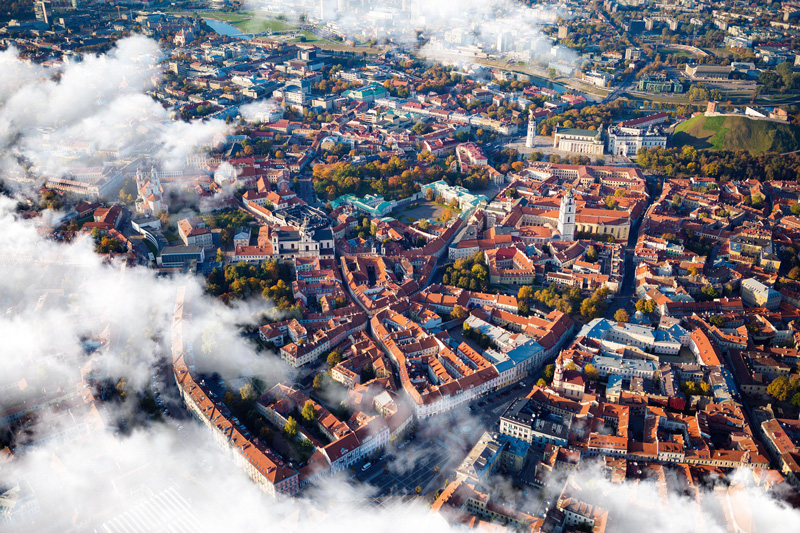 It would be hard to distinguish the best time to visit the city but I have my favorite time in late May - the beginning of June when all the trees are freshly green also the beginning of July when the city linden trees diffusing the stunning odor of linden flowers and September when the streets are not as busy by the tourists as during the summer season.
MOM.CEO: As a top Concierge, what is your 'secret-talent' that you are best-known for?
Petras Staselis: When I started my career almost 10 years ago, I noticed that the most appreciated lacking qualities on the market were cordiality mixed with genuine kindness and warmth that a concierge can deliver to his guests when helping them. Obviously, we can say the same about all jobs, but in terms of the most sophisticated type of services, from my perspective, this is my most important trait that I am proud of and that keeps clients coming back and referring me to others when coming to Lithuania.
If there is no passion for what you are doing or saying or taking care of, the people can feel it. That is why I can say cordiality is my uniform and therefore I am very proud to have been elected by Vilnius municipality as the most hospitable guide of Vilnius in 2019. I would also note the knowledge and self-confidence because both are necessary for a good service.
MOM.CEO: What is/are the best attractions and why?
Petras: Vilnius like any other European capital has a lot to offer – theatres, festivals, museums, bars, restaurants. From my personal perspective, I would offer 3 unique experiences in the city:
1. HOT AIR BALLOON RIDE OVER THE CITY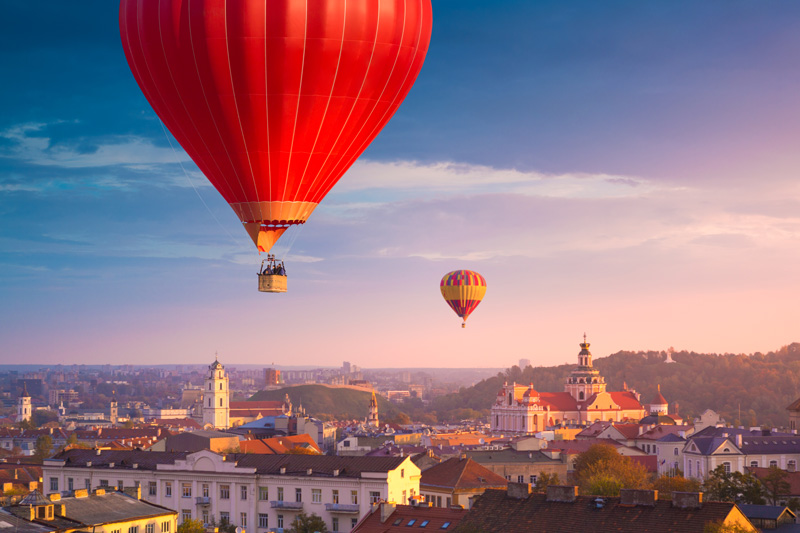 Vilnius is one of very few European capitals where you can fly over the city on a hot air balloon. This will be a one-of-a-kind breath-taking experience over the city where you can discover the hidden courtyards and streets of the Old Town while enjoying the city skyline of the new modern business center and later land in one of the green fields close by to the city.
2.UZUPIS REPUBLIC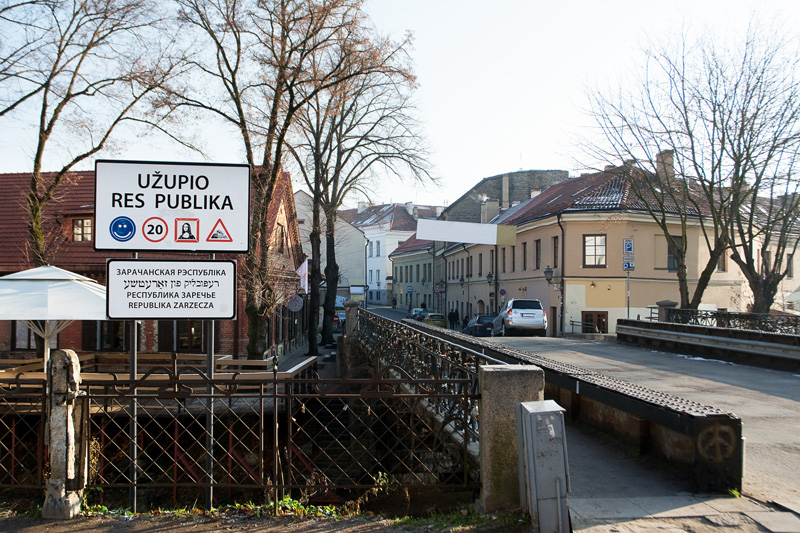 Experience the renowned 'Republic of Uzupis' with a glass of wine or cup of coffee while shopping for artwork from many local galleries. This small artistic district inside the city is full of surprises, artist galleries, and workshops as well as its unique residents.
Maybe in one of the bars, you will meet the President of this republic. Don't forget to read the local constitution and put the border control stamp to the passport on the checkpoint.
3. ESPERANZA RESORT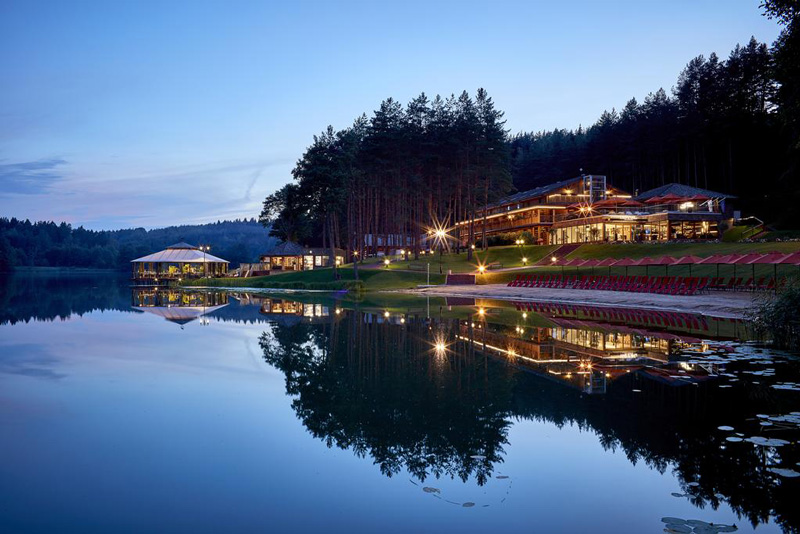 Esperanza Resort is a 1-hours drive from the capital for a day of pleasure: the gourmet restaurant, beautiful nature and lake, SPA treatment, and sports activities are sure to leave a positive impression on you!
MOM.CEO: What food to try and which restaurants not to miss?
Petras Staselis: Vilnius offers a very diverse restaurant scene that offers Jewish, Italian, Black Sea region cuisines and of course the Nordic touches.
You can choose one of many fine-dining restaurants that offer historical dishes of the nobility (e.g. Ertlio namas, Stikliu alude, Queensberry) or just a simple tavern where you can enjoy the peasant food (Leiciai, Etno Dvaras).
Don't miss the chance at discovering a true Lithuanian beer with fried garlic bread (be careful because it is so good and might get instantly addicted) in one of the local pubs and many microbreweries (Leiciu bravoras, Busi trecias, Spunka, Snekutis) where you can chat with locals.
My personal recommendation for a true Lithuanian peasants cuisine meal would be the Garlic bread with local beer as a starter, boiled potato with Kastinis (kind of butter) as a hot starter, Cold beetroot (pink) soup, Cepelinas as the main course, the Tartars cake for a dessert and a glass of Zalgiris, the strong Lithuanian bitter (75o) for better digestive.
MOM.CEO: What are your recommendations in terms of shopping and is there a local brand designer to watch out for?
Petras Staselis: Vilnius is also known for shopping. If you wish to spend all day shopping, I would recommend choosing the 'triangle of three malls': Akropolis, Ozas, and Europa.
For shopping in Oldtown, the streets of Vokieciu and Stikliu are known for their cozy local boutiques who intermix with the well-known international brands. There, you will also find a wide range of unique creations from local linen textiles to amber and diamonds.
Some local fashion designers to look out for: Julia Janus, Ramune Piekautaite, the jeweler, and sculptor Saulius Vaitiekunas.
MOM.CEO: What is the best reason for choosing your Hotel? Any special characteristics, services, etc.?
Petras: As I am an independent concierge that is not affiliated with any particular hotel, I would offer Pacai or Kempinski. Here you can expect top-rated service and comfort. Hotel Pacai is rather a museum with authentic frescoes of the 17th century and well known for its high level of services.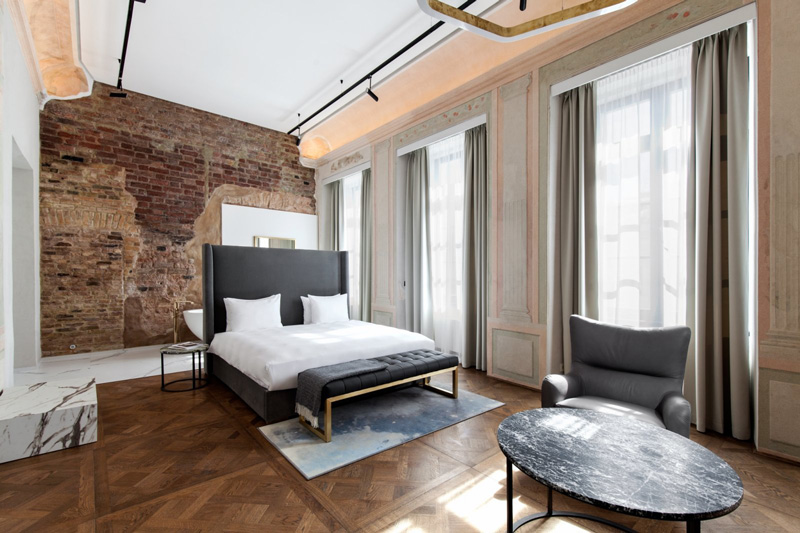 Grand Hotel Kempinski Vilnius has been announced as the best hotel of the Kempinski global chain for several years in a row which is truly an impressive accomplishment!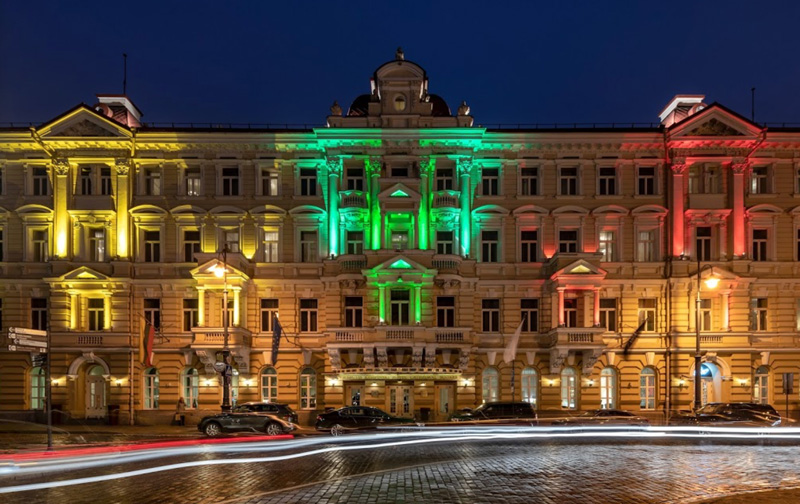 MOM.CEO: Any hidden secret places that only locals know about?
Petras Staselis: If you decide that you wish to go off the beaten path, then I would advise you to go visit Hale Market which is the oldest functioning food market in Vilnius. There you will find all the products that locals purchase daily. As well, you will get the chance to have lunch and sample a wide array of local dishes sold at the food stalls (Closed on Monday).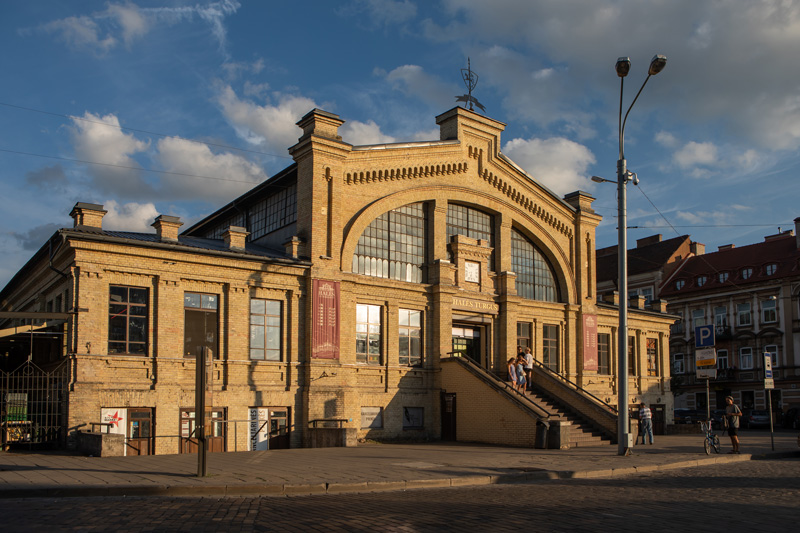 During the summer period, each Friday the street food festival Open Kitchen takes place on Tymo Turgus between the Old Town and Uzupis Republic.
MOM.CEO: Any last tips/advice that you believe is important for us to know?
Petras Staselis: 80 percent of the countries population are Lithuanians, but locals are multilingual. So, don't be afraid to talk in English or Russian.
For a better experience, you can choose a local experienced guide who will lead you through the city and will make the adventure an unforgettable blend of pleasure and insider knowledge, and history.
SOME OTHER NOTABLE ATTRACTIONS: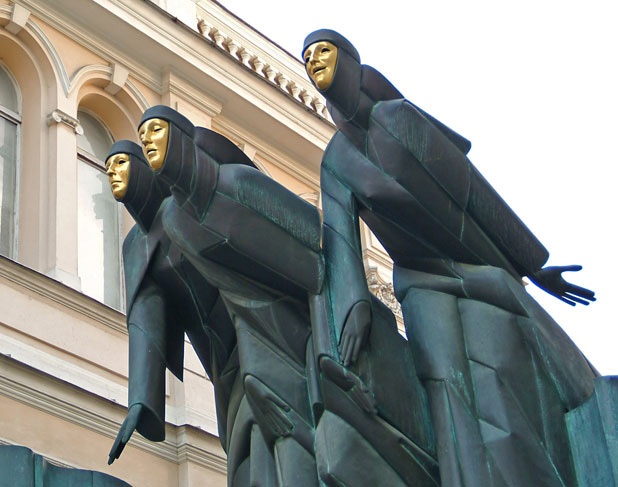 'The 3 Muses' The National Drama Theatre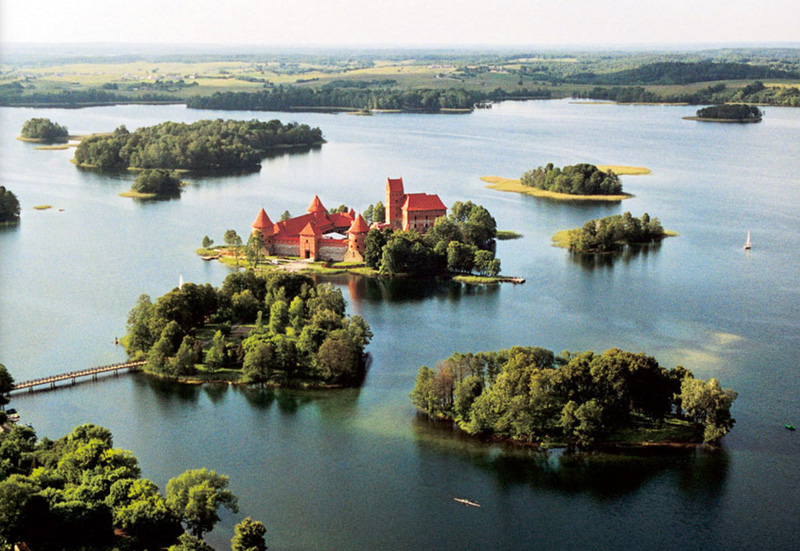 Trakai Castle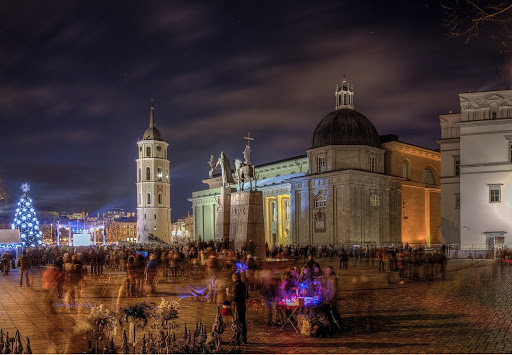 The Cathedral Square - Old Town of Vilnius
Lithuania is known for its clean and natural water quality, so the water on tap is drinkable.
Vilnius and Lithuania as a whole are very safe, so relax and enjoy your stay with us!
ABOUT PETRAS STASELIS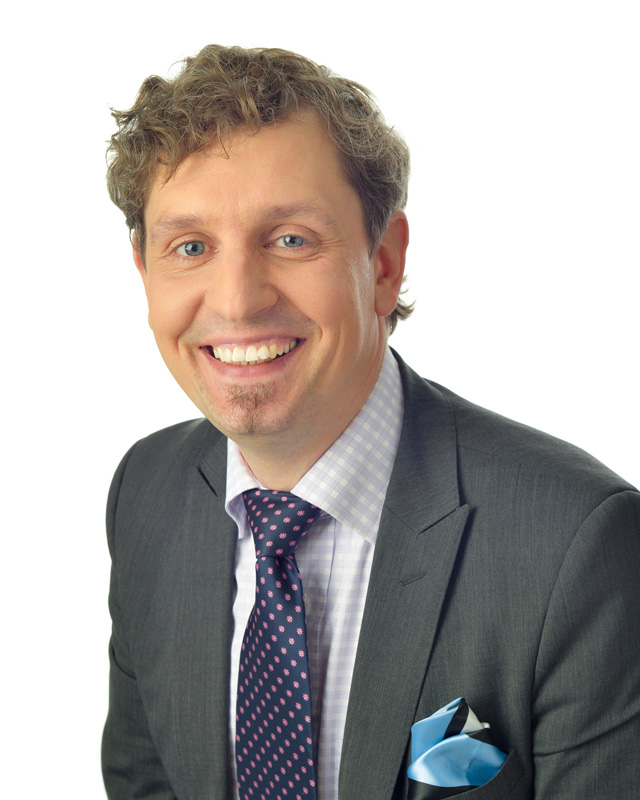 VILNIUS CONCIERGE
+370 650 14930 | info@vilniusconcierge.lt