No one truly knows where the future of tourism is headed as COVID-19 has interrupted all travel or should we say 'non-essential travel'.
Travel restrictions are now slowly being relaxed and travel will soon start again just in time for summer.
MOM.CEO is proud to interview the most important Concierges ('Travel Influencers') from leading 5-star hotels from around the world.
DISCOVER: Toronto, Canada
CHEF CONCIERGE: Carolina Avaria, Four Seasons Hotel Toronto (Member of Les Clefs d'Or International)
https://www.fourseasons.com/toronto/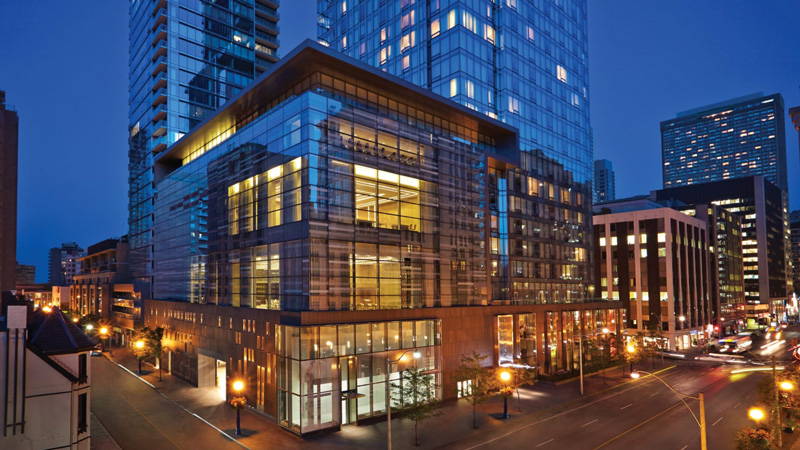 Four Seasons Hotel Toronto
MOM.CEO: Why visit Toronto, Canada, and when would be the best time?
Carolina Avaria: Toronto is globally ranked as the 17th best city to live in, and the second most multicultural city in the world. We are a melting pot of fabulous cuisine, culture, and festivals
Although we have plenty to do all year round, the summer welcomes us to enjoy our great outdoors like High Park and The Islands. Our beaches also allow us to enjoy the beauty of one of Canada's globally celebrated great lakes, Lake Ontario.
MOM.CEO: As a recognized leading Concierge, what is your 'secret-talent' that you are best known for?
Carolina Avaria: I love my city and am lucky that my profession gives me the opportunity to share it with our international and local visitors. I guess I'm known for the passion and enthusiasm that flows out of me when I talk about Toronto. I am Latina which helps a little - I believe it's where my passion and enthusiasm come from.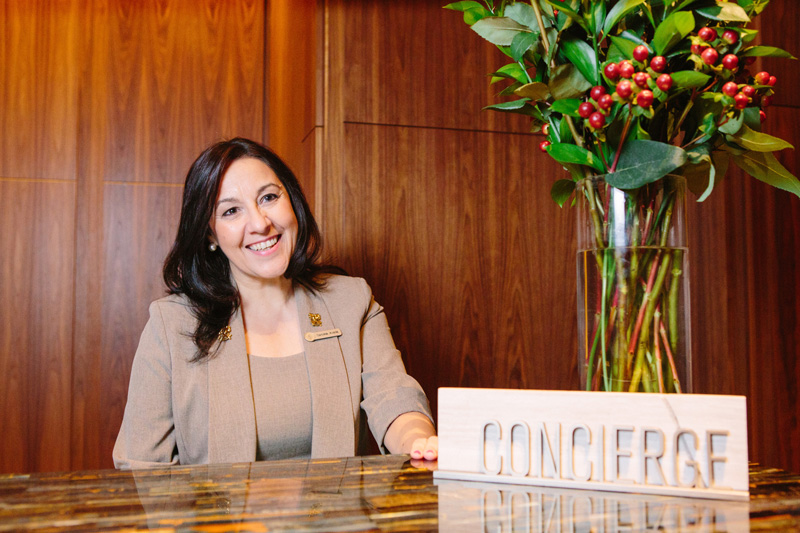 MOM.CEO: What are the best attractions to experience in Toronto and why?
Carolina Avaria: I'm a massive fan of the Toronto Jazz Festival and I appreciate the recent decision to make Yorkville it's new home. It makes absolute sense, knowing that such great musicians like Neil Young, Joni Mitchell, and Burton Cummings came from these streets known as the epicentre of the 1960's hippy movement. I love the ROM (Royal Ontario Museum) and the fact that it provides free access to their beautiful and very educational First Nations Gallery.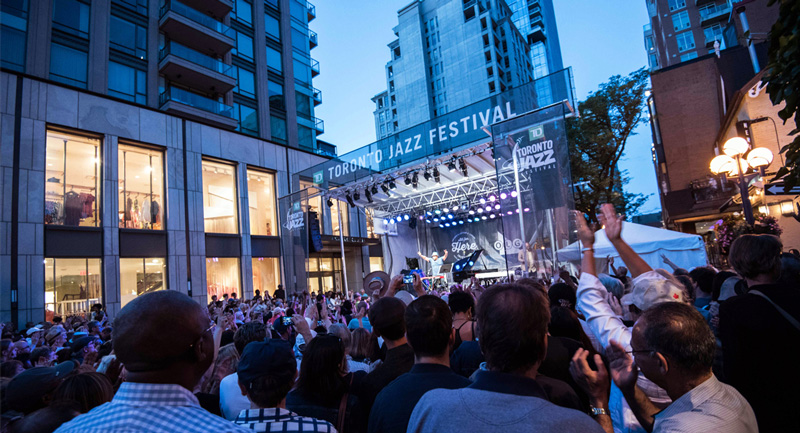 Toronto Jazz Festival
Finally, before becoming a Concierge, I was a professional Stage Manager and I love theatre. I would highly recommend the very local Torontonian experience of enjoying an evening of Shakespeare plays outdoors during the summer months in High Park.
MOM.CEO: Is there a local food specialty that we should try and which restaurants should not be missed?
Carolina Avaria: I recommend trying Poutine (a mix of french fries, cheese curds, and gravy) invented in Quebec in the 1950s, it is still a local favourite where you can find it in several restaurants - Bannock has a few options and all are delicious.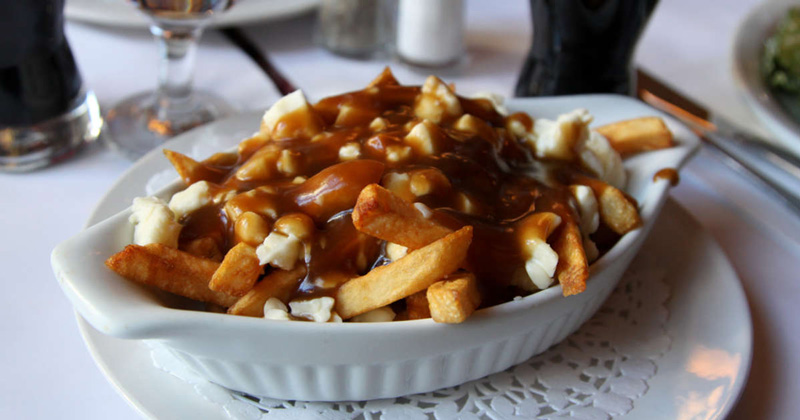 The famous POUTINE - Simple in terms of ingredients, but sublime when properly created.
Restaurants that should not be missed are obviously our in house restaurant by celebrity chef and restauranteur Daniel Boulud, Café Boulud with its exceptional French cuisine and desserts; Bar Mercurio for the food, art, and charming atmosphere; Alo bar for exceptional food and service - Chef Patrick Kriss and his team are a force to be reckoned with; and Buca, Yorkville - I love to sit at the Chef's bar and watch the brilliant kitchen create.
MOM.CEO What are your recommendations in terms of high-end shopping and is there a local brand designer to watch out for?
Carolina Avaria: Holt Renfrew is THE most decadent address for shopping in Toronto. The first floor has designers row, purses, and cosmetics, the second floor is all about couture, and the 3rd-floor hosts beautiful brands that would level up anyone's closet.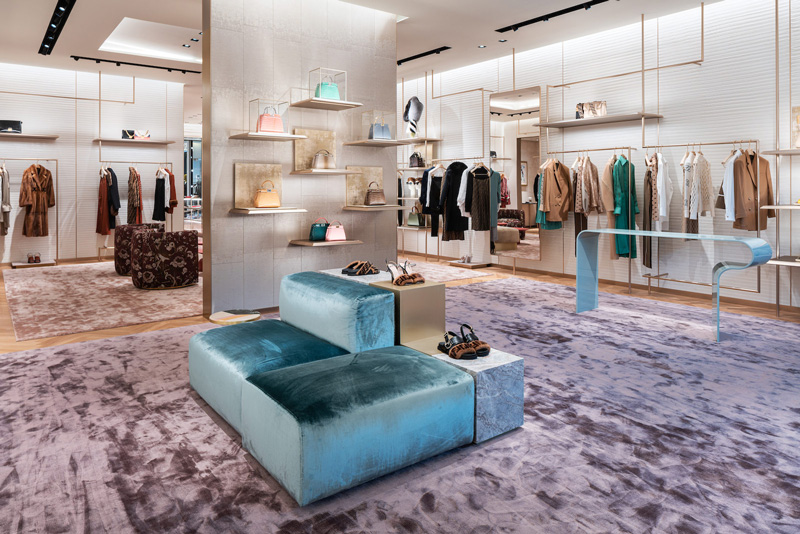 FENDI showroom at Holt Renfrew Toronto
Yorkdale Mall has exceptional VIP services worth looking into online before visiting (which is a must) and of course, a visit to the Distillery District absolutely satisfies with a number of innovative local designers at hand.
I am also a big fan of Divine Decadence on Cumberland. It boasts the best selection of vintage couture which has been carefully selected and displayed by the charming Carmelita who is even more colourful than her gorgeous 2nd floor Yorkville row-house store.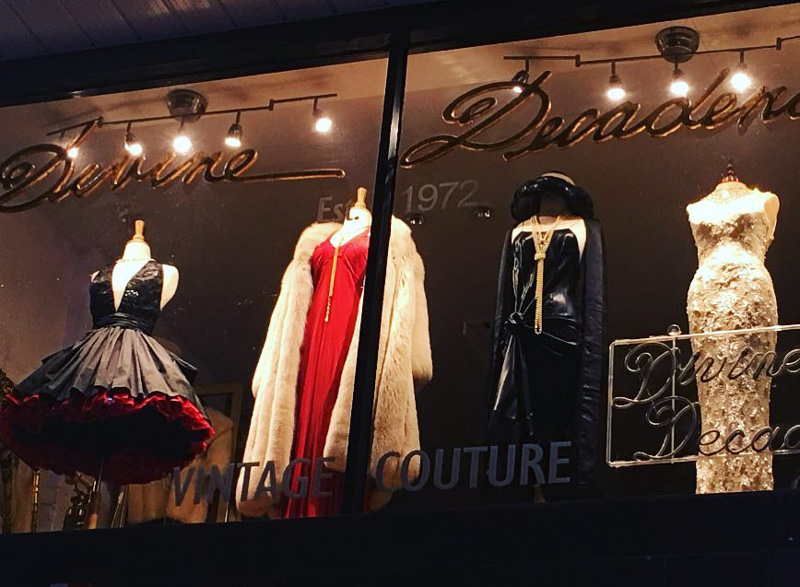 Divine Decadence on Cumberland
MOM.CEO: What are the best reasons for choosing the Four Seasons Yorkville Toronto? Any special characteristics, services, etc.?
Carolina Avaria: Four Seasons Hotel Toronto is the brand's global flagship and was the first Canadian luxury Hotel. The Hotel boasts a world-class Spa fondly referred to as our cloud 9 oasis, restaurant Café Boulud and Yorkville's most iconic bar, d|bar by Chef Daniel Boulud.
Canadian and local art runs through the building from the lobby, guest spaces, and rooms.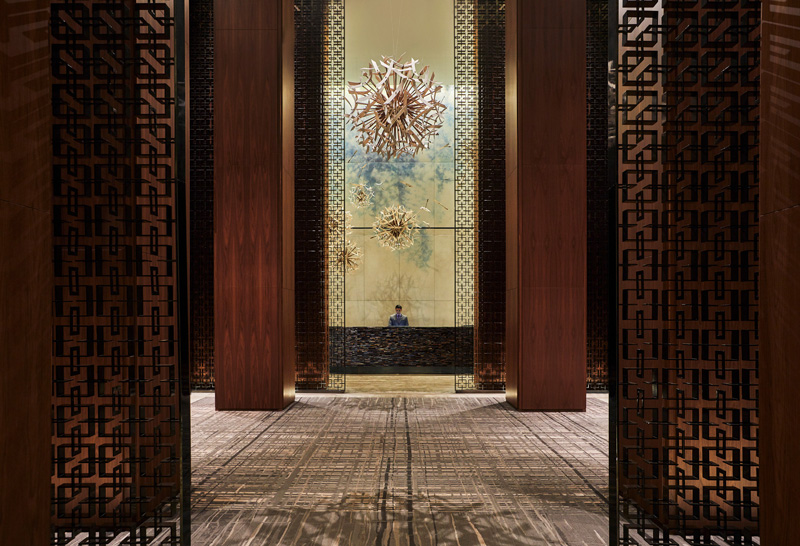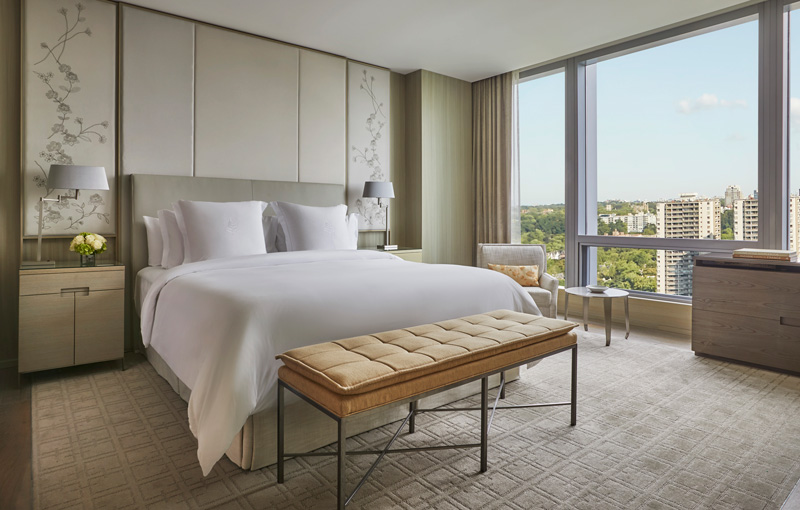 We have built our reputation on exceptional and highly personalized service and products which are located in the heart of the chic Yorkville neighbourhood.
Why would you go anywhere else? I believe our Spa facials are the best in the city and I certainly know I am not alone in this belief.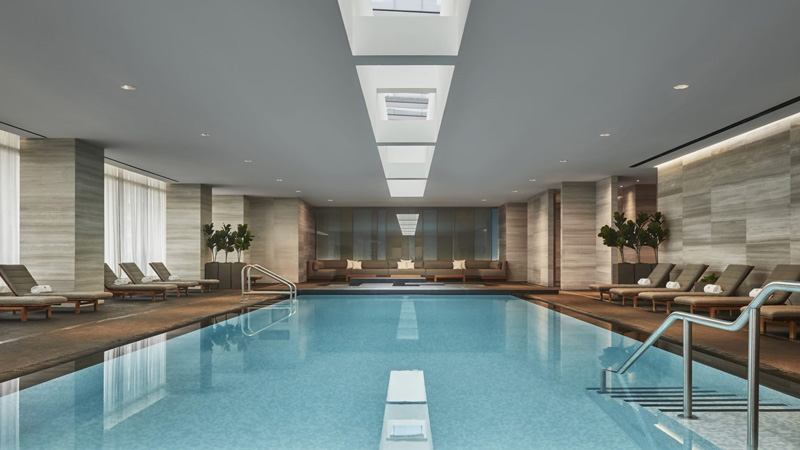 MOM.CEO: Any secret places that only locals know about?
Carolina Avaria: There are lots of galleries in Yorkville. I am a big fan of Liss Gallery which hosts some really unique Dr. Seuss pieces and some eye-opening photos of rock and roll bands. Ever the host... locals who know the owner Brian have the great pleasure of being entertained by him and his stories when you catch him in the store.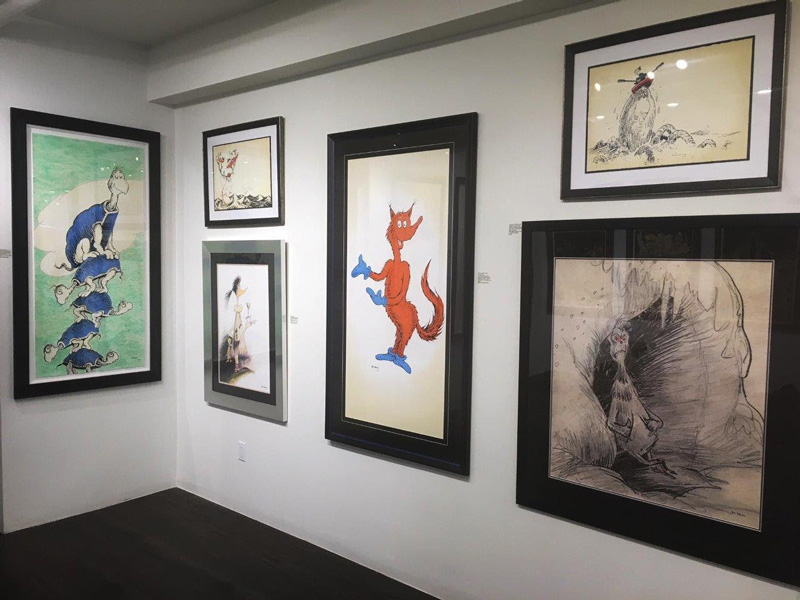 Liss Gallery - The Art of Dr. Seuss Exhibition
MOM.CEO: Any last tips/advice you believe is important for us to know about?
Carolina Avaria: I am the Past President of Les Clefs d'Or Canada. We are a global association of Concierges recognized for our dedication to providing exceptional quality service at every opportunity. Look for us with our crossed golden keys on our lapel at high-end hotels behind the Concierge desks. We will never steer you wrong and will undoubtedly become a new valuable friend when you visit.
About Carolina Avaria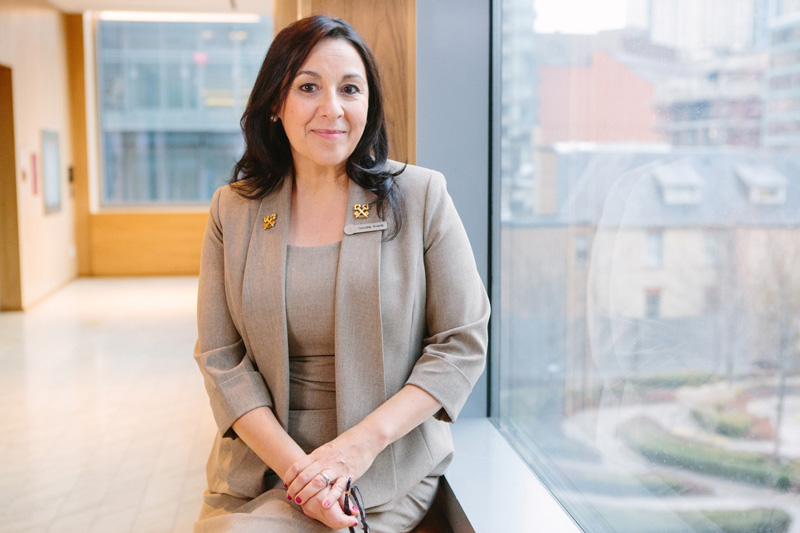 Chef Concierge, Four Seasons Hotel Toronto https://www.fourseasons.com/toronto/
Four Seasons Tenure: Since 2017
Employment History: InterContinental Toronto Yorkville; InterContinental Toronto Centre; Renaissance Toronto Hotel at Skydome
Birthplace: Santiago, Chile
Education: Hospitality Management, Ryerson University, Toronto; Diploma, Niagara College Theatre Centre, Welland, Ontario
Languages Spoken: English, Spanish
What's a seasoned professional stage manager to do when a theatrical production ends? Find a new one. That's what Carolina Avaria intended before taking her myriad talents to the luxury hotel industry. "I was supposed to join the team for The Lion King in Toronto, but in the final stages of assembling the team, I was not selected." This was the critical career moment that set her on the path to her eventual appointment as Chef Concierge of Four Seasons Hotel Toronto.
"I was 35 and I'd worked on more than 100 productions in 18 years, many with national and international touring groups. I was clearly aware that fewer shows were being produced in Toronto, and figured it was time to consider a new career. So I decided to look into hospitality."
That decision took Avaria back to school at Ryerson University in Toronto to study hospitality management in 2000. It was there that she struck up a conversation with a classmate who told her that she was a concierge.
"The passion in the way she described what she did was so magical. I was immediately intrigued."
By chance, the class professor was married to the Human Resources Director of Four Seasons Hotel Toronto. He aided Avaria in lining up an interview, and she was offered a part-time position in housekeeping. "I wasn't ready for that," she remembers. So Avaria looked elsewhere and landed at the concierge desk of another area hotel. Over the intervening decade-plus she excelled – and then some – in the Toronto market, honing her talents and rising to management as a concierge at a handful of local properties.
Along the way, Avaria was invited into Les Clefs d'Or Canada, the national section of the professional organization for the world's best hotel concierges. After 10 years as an active board member,
she became president of the Canadian section in 2015 – One of only five women in that position in Les Clefs d'Or across 45 countries around the world.
Recently she was also appointed as the organization's global Director of Communications, leading a committee to develop further recognition for the brand worldwide.
"Knowledge and connections are essential for success as a concierge. But to me, the idea of 'knowledge' lies in the incredible network I've created through Les Clefs d'Or," she explains of the essential benefit her involvement brings. "One of our principles is that members have to support each other. If I have a guest here in Toronto who needs an impossible reservation at a fine-dining restaurant in Rome, I can say, 'I might not be able to set you up, but I can reach out to another member who can.' And they will."
It's a perfect example of another skill every concierge must have, she says:
"We never say no. Instead, we try to find another option."
Avaria arrived at Four Seasons Hotel Toronto from another property "just down the street," so she knows the area and its vendors well. Why did she jump to Four Seasons? "I was part of a very strong concierge program at the other hotel, and I really loved the hotel group behind it. But Four Seasons is recognised as the top of the top, and I couldn't resist the opportunity to join this team."
On-the-job experience aside, Avaria believes that her earlier turn as a stage manager did much to set her up for excellence in her current role. There are plenty of theatrical aspects to the nearly nonstop interactions she has over a day at the Hotel, of course, but being a "very, very, very careful listener" was a distinguishing element of her previous career.
"In rehearsal, I was often engaged in three conversations at once with the director, the actors, and the technicians to be sure everything was as it should be. That same level of communication and listening is integral to what a good concierge does. You have to listen to your guests, your team, and vendors and carefully manage how the Hotel will ensure a 'wow' experience for the guest."
The role of the concierge has evolved since Avaria first entered the profession. Hands-on access to technology via smartphone, for instance, has given guests tools they can use to satisfy many requests on their own.
"So we've become the Google for Google, breaking down the five or so options they're considering and letting them know which would best suit their particular tastes and desires." The key, she says, is that "concierges just love to be helpful. It may be more satisfying to line up a guest with the perfect restaurant on our own, but we're happy to help out any way we can."
Meanwhile, the new generation of concierge tends to be as passionate about their work as their predecessors, and just as likely to stay in their positions long-term. Indeed, a study conducted by Les Clefs d'Or found a high degree of job satisfaction – or, as Avaria summarises:
"Everyone who has ever been a concierge says they loved the job. The personal satisfaction comes from making emotional connections with our guests, and then thrilling them by truly catering to their preferences when they return."
If Avaria is busy at Four Seasons Hotel Toronto, she's equally so at home. "I don't really have downtime," she says with a laugh. Not that she really minds. Instead, she happily spends weekends and days off checking out neighbourhoods with her young daughter and her husband, a Tokyo-trained chef.
"Toronto is so vibrant, there's always something new. As a concierge, I always have to keep my eyes open to remain connected to our ever-changing city."